Are you thinking about starting a business? The success or failure of your business venture depends on your ability to plan ahead, take action, and respond to what happens after your idea becomes a company. Here are 4 actions to consider on your path to business success.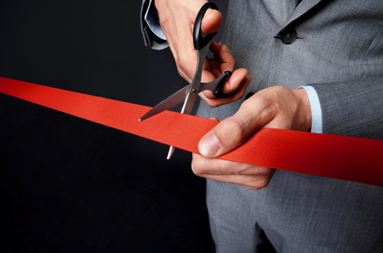 Building a Successful Business: 4 Steps
1. Clearly Define Your Vision and Goals
Business success comes through hard work and dedication. Having a clear vision and measurable goals is the first step. Write down your plans for the future of your company, both short term and long term. It can also be helpful to scout out your competition to see if your plans will hold up in the market. This is known as market research, and it will allow you to identify whether a similar product or idea is already out on the market.
2. Keep Detailed Records
By keeping detailed records from the start of your venture, you are more likely to be successful in financial and operational matters. Record all details of company finances, personnel, contracts negotiated, and investment opportunities. Hiring a lawyer can help keep the foundation of your business solid. By having all records organized, you will likely see trends and potential pitfalls in your company, giving you the foresight to plan ahead.
3. Set New Challenges
Setting challenges is a great way to motivate yourself and continue building a successful business. Keep lists of your dreams and accomplishments and always aim higher after you achieve each new goal. Once you have a successful product or idea out on the market, you can add to it and take it a step further, or you can branch off and create a complimentary product.
4. Balance Risks and Rewards
Achieving business success requires risks which may bring fruitful rewards. Understanding the risks you may have to take is important when starting a business. Ask for advice from other entrepreneurs and don't act on impulse when faced with a decision. Always weigh risks with their benefits, asking yourself what you stand to gain from the situation at hand.
Building a successful business requires dedication and a clear vision. Staying up to date on small business laws in California can be time consuming. Leaving such matters to a dedicated business attorney allows you to focus on what is most important: day-to-day operations, growing your business and achieving your goals.
About Structure Law Group
Structure Law Group is a San Jose based firm that specializes in business issues including business formations, commercial contracts and litigation.