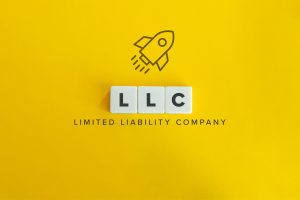 A limited liability company (LLC) is an option for people wishing to start a business in California that combines the tax advantages and flexibility of partnerships with the liability protection that comes with a corporation.
Starting an LLC in California still requires rigorous oversight. Make sure you are working with a Silicon Valley start-up company attorney at the best start-up law firm in Silicon Valley, Structure Law Group, LLP.
Limited Liability
You should know that with an LLC, generally members will not be personally liable for the actions of the company. In other words, a member's personal assets such as homes, cars, bank accounts, or investments will have protection from creditors seeking to collect from the business.
Flexibility of Membership
You may have one or many members, which is the term used for owners.  The members of an LLC can be individuals, trusts, business groups, partnerships, or even corporations. Additionally, they will all be members regardless of their stake in the company. The case is much different with corporations where the number of owners will be regulated, and shareholders are limited by restrictions. Internal Revenue Service (IRS) rules also restrict S corporation ownership, such that S-corps can have no more than 100 shareholders (owners), and the shareholders must be U.S. citizens or residents.
Pass-Through Federal Taxation
An LLC will be a pass-through entity (unless it opts otherwise), meaning that its profits will go directly to its members without being taxed by the government at the company level. Members instead pay taxes on the profits on their own federal income tax returns. When a business loses money, members can shoulder the hit on their own tax returns and lower their tax burdens.
Unique Business Branding
In California, a person will have to select a unique name upon the registration of their LLC. Using the name will mean that no other business entity in California can use it while the business remains operational. By contrast, sole proprietor or partnership businesses require owners to use their names as the business name, and there are additional requirements for these types of businesses to use something besides their name.
Easier Start-Up Costs
Initial paperwork and fees for starting an LLC are typically somewhat light. The process can be easy enough for owners to handle without sophisticated experience, but it is still a good idea to consult a Silicon Valley start-up company law firm because ongoing requirements may change.
Call Us Today to Schedule a Consultation With a Silicon Valley Start-Up Company Attorney
Did you need help starting an LLC in California? Make sure you have legal help with a start-up company lawyer in Silicon Valley at Structure Law Group, LLP.
Our firm has handled scores of these cases and can advise you on the best way to proceed with launching your business. We will be happy to help when you call (408) 441-7500 in Silicon Valley or (310) 818-7500 in Los Angeles, or contact us online to take advantage of an initial consultation so we can talk to you about the details of your case in a personal face-to-face meeting.