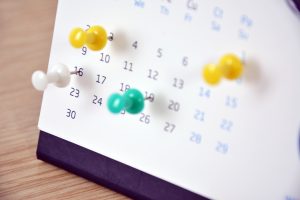 For decades, the traditional 40-hour per week work schedule has involved working five eight-hour days per week, often Monday through Friday. However, in recent years, many companies have realized the benefits of offering alternative work schedules for employees. Such benefits include improved job satisfaction, employee morale, additional opportunities for public service, reduced time off work for medical appointments and child-related obligations, and more.
Employees have many reasons for preferring an alternative schedule to the traditional nine-to-five. A popular schedule is working four 10-hour days in a week and having a consistent three-day weekend. However, California overtime laws traditionally required employers to pay overtime rates – time-and-a-half regular hourly pay – for any hours worked over eight in a day. In recent years, the legislature adapted California law to address new employment trends to allow and even encourage employers to offer alternative workweek schedules (AWWS) to employees without paying overtime rates.
Employers should be careful to comply with all relevant laws when offering an AWWS to employees in order to prevent liability. If you are considering offering an AWWS, it is always wise to first consult with an experienced employment and business attorney.
Rules for Alternative 40-Hour Schedules
It is no secret that the AWWS rules are confusing. In order to legally offer an AWWS without paying daily overtime, an employer must meet many different criteria and requirements. The first step is to propose alternative schedules to employees and allow them to vote whether they would like this option. Employers may offer any of the following:
One set schedule, such as 10 hours, four days a week
A selection of different acceptable schedules from which employees can choose
Up to 12-hour days for healthcare employees involved in patient care.
Employers must provide disclosures regarding the expected effects of the AWWS, including any anticipated effect on wages or benefits. Employees then must have an election at work to vote for or against the AWWS. If the vote is favorable, the employer must report the result to the Department of Industrial Relations (DIR) and wait at least 30 days to implement the new schedule.
Once implemented, it is critical for employees to specifically adhere to the approved AWWS. For example, if the alternative schedule involves working Tuesday through Friday, those employees are not allowed to work on Mondays. If an employer does not strictly enforce the AWWS, the DIR may hold the company liable for back overtime pay and may implement fines against the company. If your company does not enforce the AWWS, you risk losing all benefits of the alternative scheduling laws and even risk facing civil liability and penalties.
Contact Our San Jose Corporate Attorneys for More Information Today
If you are considering an AWWS for your employees, you should not wait to consult with the experienced corporate lawyers at Structure Law Group. We can advise you of the pros and cons of an AWWS plan, as well as help you implement a new schedule while ensuring compliance with these confusing laws. Please call 408-441-7500 or contact us online with any question you may have.