Forming a corporation may seem like a lot of work but the process isn't too difficult. In this blog post we'll walk you through some important steps to incorporate in California. Every state is different so make sure to check with the Secretary of State's Office in your area before getting started.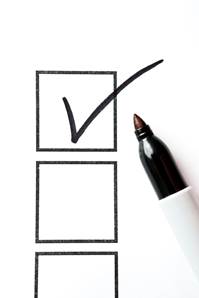 1. Pick a Name
The name you pick for your corporation must not be the same, or similar to, one already on file with the California Secretary of State. You can search on the Secretary of State's website to see if the name you're thinking of using is original. You should also check beyond the state, e.g. nationally and even internationally. A name that is the same as, or similar to, one used in another state or country can pose problems.
2. File Articles of Incorporation
Be sure to include the corporation's name, purpose, name and address of a registered agent plus the number of shares the corporation is authorized to issue.
3. Appoint a Registered Agent
An agent is an individual or corporation that agrees to accept legal papers should your business be sued. You can find a list of registered agents by visiting the Secretary of State's website. You can also choose one of the company's owners to be a registered agent for your corporation.
4. Prepare Bylaws
Bylaws dictate how your corporation will be run. You're not legally required to file them, but most banks, investors, and others won't do business with you if they can't see how your company operates.
5. Appoint a Board of Directors
Among other things, this board will appoint officers, adopt bylaws and determine the corporation's fiscal year. The number of board members can vary, within certain parameters, and the directors need not be shareholders of the company, though they often are.
6. Issue Stock
Every shareholder should receive paper stock certificates. The stock is a security, and therefore, subject to state and federal securities laws. Properly complying with securities laws is an important step and one your attorney can help you with. Proper compliance will avoid liability for securities fraud in the future.
This list is by no means comprehensive but it does provide a working outline. For further assistance visit Structure Law Group's website.
About Structure Law Group
Structure Law Group is a San Jose based firm that specializes in business issues including business formations, commercial contracts and litigation.