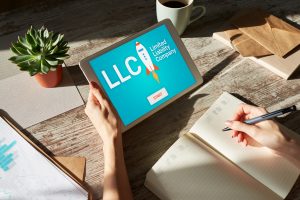 There is no legal requirement that you have an attorney to set up an LLC. There is also no legal requirement that you have a defense lawyer represent you in the criminal court, but in both cases, your legal rights can be seriously impaired if you do not get legal advice. Structure Law Group is a Bay Area business law firm that helps business owners set up LLCs with as much legal protection as possible. Our Silicon Valley LLC attorneys have helped entrepreneurs form businesses in a wide range of industries.  Here are some of the most important reasons you should hire a lawyer to help you set up your LLC.
A lawyer will make sure you select the right business entity.
There are many business entities from which to choose. An LLC is just one of several options, and it may not be right in every situation. It is important to consult with a business formation attorney to be sure that you are selecting the best business entity for your specific needs. The IRS recognizes many business entities, including:
Sole proprietorships
Corporations
Partnerships
S-corporations
LLCs
Each of these business entities is treated differently for tax purposes, so it is important to be sure you consult with your tax advisor before selecting. The tax implications are just one consideration. Different business entities provide owners with different protections from liability. A Silicon Valley business formation attorney can advise you on the best risk mitigation strategies for your particular business.
A lawyer will avoid preventable errors in the filing process.
There are many documents that must be filed properly with the secretary of state's office. If you do not file the right forms and do not confirm that they have been accepted, your business can be left without any LLC protections. Business formation attorneys are the first line of defense against preventable paperwork and filing errors.
A lawyer will advise you on how to keep your LLC protection.
It is not enough to simply file for LLC status with the state. Once you have properly formed an LLC, it must also be run properly to keep its LLC protection. For example, business owners who co-mingle an LLC's funds with their own personal funds  can face personal liability, meaning the owner's personal assets can be used to satisfy the LLC's debts because the funds were not separately treated, as required by law. A Bay Area LLC lawyer can advise you on the best practices for maintaining LLC protections in the operation of your business.
The Silicon Valley Right LLC Lawyers for All Bay Area Business Owners
The Bay Area business formation lawyers at Structure Law Group have helped entrepreneurs form businesses in a wide range of industries. Our Silicon Valley LLC attorneys advise on business formation and business entity selection, as well as the best practices for running an LLC to maintain your company's legal protections. You can call (408) 441-7500 in Silicon Valley or (310) 818-7500 in Los Angeles, or you can contact us online to schedule an initial consultation that will allow us to take a closer look at your case and advise you on the next steps you should be taking.