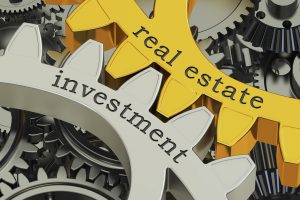 It is often said that real estate, especially in California, is a strong and smart investment. Investing in commercial real estate in California can have both long and short-term financial benefits.  One may receive passive income from renting commercial real estate, which often includes operating costs for items such as tax, insurance, and common area and general maintenance and as Silicon Valley grows, the property may well appreciate resulting in substantial profits when the decision is made to sell the property. As such, many California companies are either investing in real estate or purchasing their own commercial properties to help offset the high costs of operating in Silicon Valley.
A common and effective way of holding commercial real estate is by forming a California real estate holding company – an entity that holds title to the real estate so as to attempt to minimize the owner's overall liability in connection with the property and particularly with respect to litigation. The experienced San Jose real estate lawyers at Structure Law Group, LLP can evaluate your real estate investments and help you form an entity to protect your interests.
Benefits of Investing in Commercial Real Estate through a Real Estate Holding Company
There can be numerous benefits to investing in commercial real estate, beyond the obvious potential for profit. They include:
Large tax deductions – There can be numerous state and federal tax benefits and deductions for real estate investment and incentives that can also increase the potential for profits
Diversification of one's investments
Utilization of debt to leverage investment returns
Corporate security through increasing rental rates
Real estate holding companies are typically recommended for almost all investors because it helps to protect other investment or personal assets from liability that may arise from the real estate asset. If your real estate holdings are kept separate from other personal assets it can greatly reduce the chances of being found personally liable for debt and obligations arising from or relating to the property.
What Type of Real Estate Holding Company Should I Form?
California provides for numerous business entities including:
Corporations
Limited Liability Companies
Partnerships
Limited Liability Partnerships
Sole Proprietorships
It's generally recommended that real estate holding companies be formed as limited liability companies or LLCs. It is relatively inexpensive to form an LLC, and an LLC does not have shareholders or requires some of the formalities of a corporation, so the ownership structure is more simplistic. Importantly, LLCs protect their owners and managers from personal liability.
In order to form a real estate holding company as an LLC in California, you will need to designate a registered agent and file articles of organization with the state. It's also recommended your real estate and LLC attorney draft an operating agreement for the LLC, which may address issues of accounting, management, profit allocations, ownership, liability, voting, and restrictions on function.
Call Our Experienced San Jose California Commercial Real Estate Lawyers Today
Forming a real estate holding company as an LLC in California is one of the smartest decisions you can make for your business. However, an experienced commercial real estate attorney should assist you in forming your holding company to ensure it is sufficiently distinct from the corporation to prevent liability. To schedule your real estate attorney consultation, call Structure Law Group, LLP's San Jose office today at 408-441-7500 or contact us online.