Mergers and acquisitions (M&A) are complex business transactions with much on the line.  If a merger or acquisition is not successful, a business can lose substantial assets.  Of course, no one would intentionally enter into an acquisition transaction knowing it would fail; however, reports have indicated that more than half of acquisitions do fail at some point.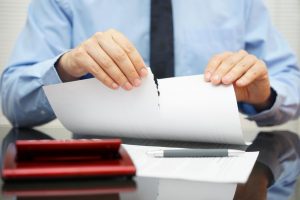 It is important to understand how acquisitions fail, steps to take to prevent failure, and how your business can recover from a failed merger and acquisition.  An experienced California merger and acquisition lawyer from Structure Law Group, LLP can help you understand all aspects of a merger and acquisition and help you prepare for any outcome.
Common Reasons For Failed Acquisitions
 Acquisitions can fail for multiple reasons and the following are only some of the most common downfalls of these transactions:
The cost and logistics of integration are not adequately considered and planned for.
The cultures of the companies are fundamentally different.
The acquiring company aims for too much integration and changes the foundation of the acquired company.
The sales methods of the two companies are fundamentally different.
The acquisition does not fit into a company's overall business strategy.
All alternatives to the acquisition were not properly examined.
Top management does not have the bandwidth to handle the merger and continue their core management duties.
The price was not appropriate or the deal structure was wrong, such as earn-out structures.
Not adequately informing customers of the transaction, which can lead to confusion and a drop-off in sales.
If an acquisition involving a large corporation fails, the company often has sufficient assets to keep operating despite the resulting losses.  However, many mid-market companies try to grow their business too quickly by hastily acquiring other companies without considering the possible downfalls of the deal.  In these cases, mid-market companies often have a difficult time recovering from the failed transaction and it may spell disaster for the entire company.
Seek Advice To Prevent Potential Failure Of Acquisitions And To Learn How To Recover
 The risk of failure should not deter you from considering an acquisition, as many of these business transactions can be extremely successful for both companies involved.  Instead, you should always seek the counsel of a California business attorney who has specific experience representing clients in mergers and acquisitions.  An attorney at Structure Law Group, LLP can help you consider the following questions and more:
Do you have enough resources to cover the acquisition price and costs of integration while still making a return on investment?
Is the deal in line with a carefully designed corporate strategy or are there better methods of obtaining the growth you want for your company?
Will the cultures of the two companies be compatible and easy to integrate?
Is your management already stretched to a point they will not be able to take on the integration process, as well?
 Contact a California Merger & Acquisition Law Firm for Assistance Today
 At Structure Law Group, LLP, our California business attorneys have represented many clients throughout the merger and acquisition process for a successful transaction.  Understanding the potential downfalls and risks of failure, knowing what steps to take to prevent that failure, and knowing how you can recover from a failed merger and acquisition will greatly increase the chances for a successful merger or acquisition.  If you are considering an acquisition, please contact our office today at 408-441-7500 to discuss how we can assist you.