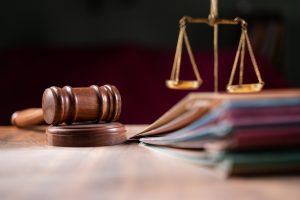 In December 2020, the Delaware Supreme Court broadened the scope of stockholders' pre-litigation inspection rights. In a unanimous decision, the Supreme Court reaffirmed the Delaware Court of Chancery's ruling in Lebanon County Employees' Retirement Fund vs. AmerisourceBergen Corp.
When reaffirming the court's decision, the Delaware Supreme Court addressed the circumstances in which stockholders have a right to demand books and records under Section 220 of the Delaware General Corporation Law (DGCL).
How Will the Supreme Court's Decision Affect Section 220 Demands?
The Supreme Court's decision will affect future demands under Section 220 of the DGCL based on claims of corporate wrongdoing and mismanagement. The decision will affect future Section 220 demands in several ways:
When making a request to investigate allegations of corporate wrongdoing, the stockholder is not required to disclose what they intend to do with the requested books and records if the allegations are confirmed.
Unless a stockholder states that the sole objective of their investigation is to pursue a derivative action, the stockholder does not need to demonstrate evidence that the alleged mismanagement or wrongdoing is actionable.
When the shareholder identifies its investigative purpose under oath, they are permitted to inspect the company's stock ledger, list of stockholders, and as well as other books and records.
Stockholders are permitted to demand the corporation's books and records under Section 220 as a means of obtaining pre-complaint discovery.
When seeking to investigate potential mismanagement or wrongdoing, the credible basis standard under Section 220 is the lowest possible burden of proof.
The mere existence of lawsuits, ongoing investigations, or even accusations of wrongdoing may be enough for a court to establish a credible suspicion of wrongdoing for purposes of Section 220.
If you are a stockholder considering making a demand to inspect corporate books and records under Section 220 of the DGCL, speak with a legal expert to make sure that you understand your rights. You should also consult with a lawyer if your company is facing Section 220 demands.
Things to Keep in Mind When Responding to Section 220 Demands
Companies should consider the Supreme Court's decision every time they respond to demands under Section 220 of the Delaware General Corporation Law. It is advisable to consult with a lawyer before denying a stockholder's demand to inspect books and records to investigate alleged wrongdoing.
In recent years, litigation over Section 220 demands has become more contentious than ever before. Shareholders are making more demands to inspect corporate books and records, and companies are often not cautious enough when responding to those demands.
Keep in mind that as long as the shareholder has a credible basis to believe that corporate wrongdoing or mismanagement has occurred, the stockholder is not required to disclose what they will do with the books and records if allegations of wrongdoing or mismanagement are confirmed.
Do not hesitate to speak with our California corporate lawyers at Structure Law Group to discuss your particular situation and find out how you should respond to Section 220 demands after the Delaware Supreme Court's decision. Get a consultation by calling (408) 441-7500 or sending us contact us online.