Silicon Valley companies have human resource (HR) departments to manage employment issues. HR departments both limit the company's exposure to legal liability for employment-related claims and
facilitate the timely resolution of workplace disputes. For small companies, however, it can be difficult to train, staff, and maintain HR employees. A Silicon Valley employment law attorney can help you determine whether an HR department is right for your business.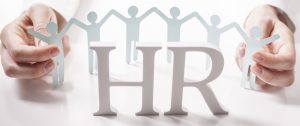 The Cost-Benefit Analysis of Human Resources 
It is costly for businesses to create, staff, and maintain an HR department. Yet it is also costly for businesses to defend themselves from wrongful termination claims, claims of sexual harassment, wage and hour claims, and other various forms of legal liability. Human resource departments can reduce the frequency of such claims and mitigate the damage such claims inflict upon a business. Perhaps most importantly, HR professionals can de-escalate workplace tensions to resolve disputes before such claims are filed.
HR departments can protect other business assets, as well. Human capital is a very real asset to any company. Turnover is costly, and this can be reduced by resolving employee concerns and facilitating effective personnel management. Established employees will generally experience higher job satisfaction and better performance when there is a staff dedicated to facilitating such matters. HR employees can also reduce costs for health insurance and similar benefits by negotiating better rates. Finally, having an HR department helps protect a company's public image and goodwill.
In spite of these financial benefits, different businesses have different needs, and staffing a full HR department will not necessarily be the right decision for every business. Business owners should carefully examine the costs and benefits of having an HR department. It is also important to remember that an HR department does not need to have a large staff or even full-time staff members. Even the simple step of assigning part-time personnel tasks to an established employee can help protect a business from liability and employment-related legal claims. Business owners should identify the areas of most urgent need and greatest potential liability, and ensure that those needs are met first.
Mitigate Your Liability With Effective Legal Advice
If you have questions about any personnel matters, the experienced attorneys at Structure Law Group are here to help. Call (408) 441-7500, email slgadmin@structurelaw.com or use our online contact form to schedule your consultation today.