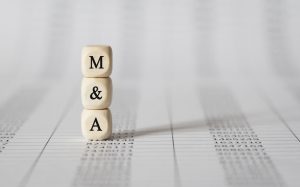 COVID-19 has changed business completely, across the world, and throughout every industry. As the country slowly reopens, business is resuming again. Mergers and acquisitions will slowly begin again as business owners feel more comfortable moving forward. It is important, however, to understand the additional risks a business can face while completing a merger or acquisition during the coronavirus pandemic.
The Increased Focus on Due Diligence
Business owners always have a legal obligation to perform adequate due diligence investigations prior to completing a merger or acquisition. With the added risks of coronavirus, these investigations must be even more thorough and extensive. Purchasers must investigate and supply chain issues and potential production delays. The target company might have contractual liabilities for unfulfilled performance obligations or liability for coronavirus cases that occurred on its premises. All of these additional issues must be investigated along with the normal investigations conducted during due diligence. Business owners who fail to complete adequate due diligence investigations can be liable to shareholders for the losses a company sustains as a result.
Representations and Warranties Insurance
Reps and warranties insurance offers coverage that protects buyers from undisclosed or inaccurate information that the seller makes during the transaction. According to Forbes, a comprehensive policy can help mitigate the losses a buyer might face as a result of abnormal conditions due to the coronavirus. These policies can, however, become quite complicated. There are standard exclusions. Many insurance carriers are now exempting all coverage related to the coronavirus. There are also premiums and deductibles. Be sure to consult with a lawyer in order to get the coverage that will protect you from claims related to the coronavirus.
Anticipate Delays from Outside Parties
Mergers and acquisitions rely on many different third parties. You might have a title company or escrow officer who needs to complete investigations. You might need to file corporate documents with the secretary of state or obtain consent for the sale from a third party. Both government agencies and private businesses have been operating at reduced capacities for months now, and all of these tasks will take longer than usual as the state reopens.
Mitigate Risks Related to Coronavirus With Purchase Price Adjustments, Indemnities, and Escrow
Though the coronavirus pandemic has created more risks in the process of merging with or acquiring another business, there are ways to mitigate these risks. Indemnity provisions can be written into sales agreements. An escrow officer can hold funds in order to hold both parties to the contract. And some sellers will be willing to simply reduce the purchase price in order to reflect the increased risks of COVID-19. All of these strategies can protect business buyers in these uncertain times.
Experienced Silicon Valley Business Lawyers For Smooth Mergers and Acquisitions
At Structure Law Group, our experienced Silicon Valley business lawyers have years of experience handling successful mergers and acquisitions. This allows us to best advise you on how to protect your legal rights during a merger or acquisition under the current global pandemic. Call (408) 441-7500 or visit our website to schedule a consultation.