Any company with employees is aware of the fact that conflicts between people are inevitable. Conflicts can arise due to disagreements about work-related matters or because of issues that are purely personal. Fortunately, these kinds of conflicts are often resolved informally and without the intervention of an employment attorney or even the human resources department. In some cases, however, an employee may file a lawsuit against his or her employer in an attempt to hold it liable for discriminatory policies, discriminatory acts committed by management, or even the failure to address inappropriate conduct between one employee towards another.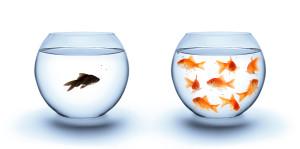 There are several steps that California employers can take to minimize their legal liability as a result of discrimination lawsuits, some of which are detailed below.
Have an employee handbook
A well-drafted and comprehensive employee handbook can go a long way in informing both management and employees about a company's policies and encourage people to resolve disputes through official channels. In addition, it can also put employees on notice regarding expectations, reduce the incidence of disparate treatment, and reserve certain of the employer's rights that it would otherwise not have.
Regularly train managers and supervisors
An employer can often be held liable for the discriminatory actions of its supervisors and managers. By regularly conducting anti-discrimination training, employers can ensure that their managers and supervisors are aware of their policies and recognize workplace discrimination when it occurs. In some cases, recognizing discrimination early on can prevent it from becoming a serious issue resulting in a lawsuit.
Keep impeccable records
Issues between people are bound to arise, so it is important to be prepared to document the dispute and your response when they do. Many workplace discrimination lawsuits turn on an employer's perceived response to an accusation of discrimination, so documenting that a complaint took place and the steps that the employer took to respond to the situation are often very important in minimizing legal liability.
Regularly audit you policies and procedures
Federal and state laws related to employment regularly change.  It is important for employers to keep their policies and procedures up to date and in compliance with all relevant rules and regulations. An attorney's assistance can be extremely helpful in ensuring that your employment practices are in compliance with current law.
Contact a Silicon Valley business litigation law firm today to retain legal counsel
Lawsuits initiated by employees have the potential to put even an established business at significant risk. A well-publicized lawsuit can affect employee morale, productivity, and may influence your potential customers' or clients' perceptions of your company and its values. In addition, litigation can be incredibly expensive, especially in the event of an adverse outcome. Fortunately, sound legal advice and representation can often avoid these kinds of issues before they even start. To schedule an appointment with one of our experienced Silicon Valley business litigation attorneys, call Structure Law Group, LLP today at 408-411-7500. Prospective clients can also send us an email through our online contact form.