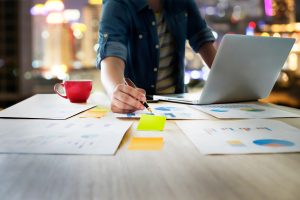 The term "startup" refers to a company in the initial stages of its operations, usually founded by one or more entrepreneurs aiming to develop a product or service, while having high costs and limited revenue. The first thing any startup founder will need to do is hire experienced Austin startup attorneys for assistance navigating the many challenges that will arise in the early stages of operations.
You will want to have a lawyer working with you early on because it will save you a lot on costs on the frontend, ensure the entity is properly formed and maintained, and establish an effective legal strategy as operations evolve. Make sure you are working with an attorney who understands the complexity of laws relating to startups and the relevant industry.
Early Startup Challenges
A critical initial action item is to address any potential employment issues. Two of the most common employment issues relate to non-compete agreements and intellectual property.
Texas is willing to enforce most non-compete agreements, so you need to be sure that you will not be facing any challenges in hiring employees that may have active non-compete agreements with former employers. Further, you should consult with an attorney if you wish to establish your own non-compete agreements with employees.
It is also critical to understand if your startup may have any immigration issues with its employees, as some people may be working in the United States on visas, or may be working remotely from outside the United States. With respect to these employment issues, establishing a concrete legal and business plan in the initial stages of operations will help protect your startup.
When it comes to intellectual property ("IP"), you will need to properly maintain your IP portfolio, examine your contracts that involve IP, and understand the duties and roles of startup personnel that may have access to or develop IP. Protect your IP by transferring IP from founders to the startup, and ensure that any created IP will belong to the startup.
Other important corporate matters involve filing necessary documents with the Secretary of State of Texas, authorizing stock, ensuring and maintaining proper corporate governance, obtaining a corporate bank account, and completing stockholder and board consents.
Growing the Startup
Before you can begin hiring people, make sure to get your Employer Identification Number (EIN), commonly referred to as a Federal Tax Identification Number, which is a nine-digit number the Internal Revenue Service (IRS) assigns to business entities in the United States. You will also need to decide whether you are going to be hiring employees or independent contractors.
Next, you will have to decide how you are going to pay your employees, as startups may have the option of paying basic salaries or wages, dividends, or equity, and each of these involve understanding paying income taxes, payroll taxes, and investment income taxes.
You may need help understanding exactly how stock options will work for your employees. Most importantly, you will also need to understand precisely how your employment contracts should be structured.
While insurance is not always required in Texas, it can still be beneficial for most startups. Speak to an insurance agent about which types of insurance will be best for your particular situation and industry.
You will then want to try to get involved in your local community, possibly through one of several startup events in your area. Numerous programs and events can be valuable ways to help inform the public about your business.
Call Us Today to Speak with Austin Startup Attorneys
Are you trying to launch your own startup in Texas? Doing so on your own is burdensome, risky, and costly, which can be resolved with the help of a team of Austin startup attorneys.
Structure Law Group, LLP assists clients throughout Texas with all kinds of startup issues. Call (512) 881-7500 or contact us online to schedule a consultation with our Austin startup attorneys.