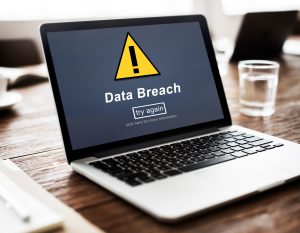 Data breaches continue to make the news as more individuals have their personal information exposed to hackers. The hackers can then set up credit cards in a customer's name, apply for government benefits, and potentially expose them to legal action. Companies traditionally have a duty of care to ensure the protection of sensitive information, and this is especially true for companies that operate in the health sector. Such lawsuits have become commonplace and can result in class action lawsuits against the company that negligently secured their customer's vital information.
While companies do everything in their power to prevent hackers from accessing vital company information, these measures sometimes fail. It is therefore imperative for companies that solicit such information to have a San Jose business attorney to provide legal representation in the event of a breach.
Damage control
The damage has already been done, but your company's reputation lies in how you respond. Efforts to immediately repair the leak and prevent access of sensitive information to affected servers will go a long way in avoiding the worst consequences. Typically, this information is provided online and hackers will advertise compromised networks to confuse law enforcement. It becomes imperative for the company to alert authorities of the data breach. Failure to disclose this breach could result in greater liability.
Computer security companies often provide white hat hacker services to companies looking to shore up their network security. These companies should be employed thoroughly to avoid future breaches and correct architecture flaws that led to the original breach.
Preparing for lawsuits
Any litigant in a data breach lawsuit must prove that they suffered an actual financial injury related to the breach. In other words, to sue, they must establish damages. Nonetheless, class-action lawsuits representing the customers of companies exposed to breaches do happen. While the customers may not get much from these lawsuits, the defendant companies routinely pay hundreds of thousands of dollars to settle these cases.
In most cases, your company can protect itself from serious legal liability with the help of a San Jose business lawyer. While plaintiffs' attorneys will attempt to recover as much as they can from their clients, you will need someone on your side protecting your interests.
If your California company has suffered a recent data breach, lawsuits are likely since your customers' personal information has been exposed to potential identity theft and shared on the Dark Web. Ensuring compliance with law enforcement, alerting customers to the breach, and preventing future breaches will immensely reduce your liability in these cases.
Business Law Attorney San Jose
Structure Law Group, LLP represents the interests of companies facing liability for data breaches. You can call our business attorneys at (408) 441-7500 in Silicon Valley, (310) 818-7500 in Los Angeles, or (512) 881-7500 in Austin, Texas or you can contact us online and we can begin protecting your interests from consumer lawsuits.