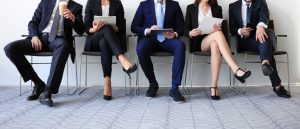 Hiring a new employee is an important business decision that can impact your business's success. You must take the necessary steps to protect both your business and keep your employee happy, especially today when the unemployment rate is at a historic low . If your San Jose business is considering hiring a new employee, there are some things you might consider.
Confidentiality Agreement
Your business likely has certain information it must keep confidential. This might be company trade secrets, business methods, and sensitive employee or customer data and information. Liability concerns and legal compliance with laws (e.g., HIPPA) require a business to have safeguards in place. One of these safeguards might include a confidentiality agreement.  A confidentiality agreement is a specially crafted legal agreement that an employee signs upon acceptance of his or her employment, or inherently agrees to through the employee handbook. The agreement should include remedies if an employee breaches the confidentiality agreement. A skilled San Jose business attorney can assist your business in drafting the necessary agreement tailored to your business's needs.
Type of Employee Classification
Hiring an employee may instill particular rights to that employee. You will want to carefully evaluate the type of employment relationship you want for each new employee.
At-will employment: The majority of employees are "at will" employees under California law. This means that either party can terminate the employment at any time, for any reason (exclusive of discrimination or any other illegal reason). However, in California being an employee guarantees minimal rights (e.g., mandatory sick leave depending on the length of employment).
Fixed-term employment: This employment arrangement is a formal contract between the employee and employer that outlines a specific term duration for employment. The term is usually guaranteed but for particular causes for which the employee may be terminated.  
Contractor: Another option is to consider hiring a contractor instead of a new employee. If your company's needs for the desired role are temporary or short-term, or are not directly related the services or products your client offer, this might be a good option. Contractors are not in fact employees and typically receive no benefits except pay. There are strict legal guidelines that outline how much you can control a contractor vs. an employee. A San Jose business attorney can help you sort out these differences.
Identify the Job Role
It is wise to have a clearly defined job role and description identified before you find the ideal candidate for it. The job role should outline the key responsibilities and expected performance requirements. Clearly defining the role is necessary to both the success of the new employee and management of that employee. Once you have the job description outlined, you may want to include it in an offer letter. If the role changes over time, you may also want to document this and make sure all parties are aware of the documented change.
Employee Handbook  
A detailed employee handbook is critical to helping establish basic guidelines, parameters, and boundaries. It sets expectations and states everything for easy reference. An employee handbook might include:
Employee benefits
Leave policies
Confidentiality obligations
Internet policy (e.g., social media use, using the company name, etc.)
Compensation and payroll details
Standards of conduct
Safety and security policies and procedures
Computer and technology policies
Non-Competes
In California, an employer is generally unable to enforce a non-compete clause unless it is solely for the purpose of trade secret protection. Thus, you want to keep in mind what information an employee has access to and how you can safeguard that information.  Keep access to information on a need-to-know basis.
Structure Law Group Can Assist Your Business
It can be imperative for any company hiring an employee to have legal guidance. Our skilled attorneys at Structure Law Group can assist with a variety of San Jose employment matters. These can include confidentiality agreements, employment agreements, and employee handbooks. Call our office at 408-441-7500 or email through our online contact form to discuss your business needs.