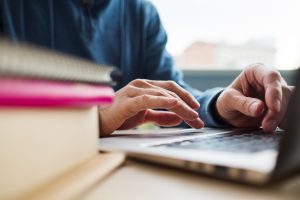 In 2018, lawmakers in California extended sexual harassment training requirements to employers who employ five or more employees and required such training for both supervisors and non-supervisors. When the law passed, the original deadline to complete anti-harassment training was set to January 1, 2020.
However, in 2019, California extended the deadline for initial compliance to January 1, 2021. Under the sexual harassment training requirements, covered employers (companies with at least five employees) must provide:
One hour of training to non-supervisory employees; and
Two hours of training to the company's managers and supervisors.
The sexual harassment prevention training must repeat every two years. The law also imposes requirements for the topics covered in such training.
California's Deadline for Sexual Harassment Training in 2021
Senate Bill 778 (SB 778) provided updated guidance regarding anti-sexual harassment training in workplaces across California. SB 778 amended SB 1343, which went into effect at the beginning of 2019 and extended the deadline for mandatory sexual harassment training from January 1, 2020, to January 1, 2021.
Sexual Harassment Training Requirements in 2021
If you are an employer who has five or more employees, you are legally required to provide certain employees with sexual harassment prevention training. Under SB 778, employers were required to provide the following groups of employees with training by January 1, 2021:
Non-Supervisory employees
Supervisory employees
Temporary employees, including those that were hired through a temporary employment agency
Each group of employees has different training requirements. Covered employers must provide an hour of sexual harassment prevention training to non-supervisory employees and two hours of training to managers and supervisors.
How to Meet California's Sexual Harassment Training Requirements
California law offers several options for how employers can provide sexual harassment prevention training to their employees, including:
E-Learning
Webinars
Classroom training sessions
Training sessions can be conducted either individually or as part of a group. Employees can complete the mandatory training all at once, or the sessions can be broken up into shorter time segments (e.g., four 15-minute segments instead of an hour-long session).
Employers are prohibited from using their employee's personal time, rest breaks, or meal breaks to conduct the training. Employers must provide sexual harassment prevention training during paid work hours. Employers are also responsible for any expenses associated with the training.
Training Recordkeeping Requirements for California Employers
Once employees complete the mandatory sexual harassment training, the employer must keep documentation of the training. Recordkeeping requirements for sexual harassment prevention training include:
The names of the employees who received training
The date when the training session was held
The attendance sign-in sheet
The type of training completed
A copy of the certificates issued at the end of the training
A copy of all materials related to the training
The name of the person who conducted the training
Employers must retain these records for at least two years from the date of training completion.
Speak with a California Employment Lawyer
Contact an experienced LA and Silicon Valley employment lawyer to ensure that you meet the requirements regarding the sexual harassment prevention training. Schedule a consultation with our lawyers at Structure Law Group to determine if you meet all of the requirements set forth by the state law. Call (408) 441-7500 or contact us online.