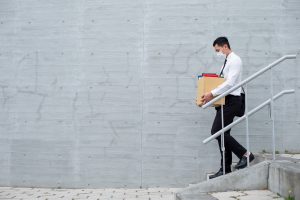 The Coronavirus Aid, Relief, and Economic Security (CARES) Act, signed into law on March 27, 2020.  It includes provisions that are helpful to individuals who find themselves laid off by their employers during this unprecedented time.
The law adds an additional $600 in weekly unemployment benefits from the federal government on top of whatever benefits one would be entitled under state law.  In California, that means individuals could receive up to $1,050 per week, from the date the CARES Act was signed up until July 31, 2020.
The CARES Act also provides for one-time payments to individuals and families.  Individuals making $75,000 per year or less can expect a payment of $1,200.  Married couples filing jointly earning less than $150,000 can expect $2,400, in addition to a $500 payment for each child.  The amounts paid out decrease depending on how much one earns and completely phase-out for individuals earning more than $99,000 and married couples earning more than $198,000.
Another welcome relief for many individuals – the CARES Act offers suspension of monthly payments on federally-backed student loans and interest accrual through September 30, 2020. Even if one doesn't need this suspension, it is recommended to put those payments towards the principal balance of the loan or to keep the amount saved in savings
Call an Experienced California Employment Lawyer Today
The highly capable California Employment attorneys at Structure Law Group, LLP can help you. Schedule a consultation today by calling (408) 441-7500 today.