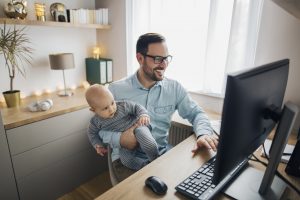 One of the many changes brought by the COVID-19 pandemic was the work-from-home shift. As millions of workers across the nation had to switch to remote work during the pandemic, many employers wonder, "How does working from home affect the productivity of employees?"
The impact that remote work has on workers' productivity levels is a controversial topic. While some employees believe that they are more productive when working from home, others believe that their productivity decreased because they switched to remote work.
Since an increasing number of employees are working from home nowadays, more employers want to keep an eye on their work-from-home employees through the use of remote monitoring technologies.