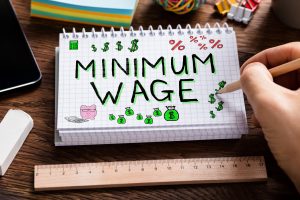 Most business owners are aware that they must comply with minimum wage laws. However, what is less well known is that there can be different regulations made by a state, county, or even a municipal government. Even more confusing is that these regulations can change, and the changes can take effect at different times of the year. Working with a Silicon Valley business lawyer ensures your compliance with all current wage laws and prevents costly employment disputes in the future.
State Minimum Wage Changes
The California state legislature sets the state minimum wage. The wage policy is frequently reviewed, with annual changes generally taking effect on January 1 of the next calendar year. California's statewide minimum wage is currently $13 per hour for employers with 26 or more employees and $12 per hour for employers with 25 or fewer employees. According to the Department of Industrial Relations, California law currently requires an increase in the minimum wage every year, making it important for employers to check every annual change in order to keep current with their legal obligations.