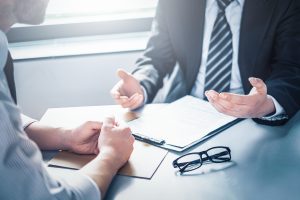 The Supreme Court of California recently issued an opinion with significant consequences for any business that enters into contracts. This opinion addresses liability for interfering with an at-will contract, as well as the limits of the few exceptions to the statutory ban on non-compete agreements in our state. It is essential for business owners to understand the implications of this ruling in order to enter into enforceable contracts that will not leave them liable for damages, court costs, and other costly expenses.
The Latest Supreme Court Ruling
On August 3, 2020, the Supreme Court of California issued an opinion that answered critical questions about how California law on tortious interference with business relations applies to an at-will contract. The Court ruled that companies are not liable for encouraging others to end an at-will contract unless there is "independent wrongfulness." This analysis relied heavily on the uncertain nature of an at-will contract. While parties to a binding contract are negotiating for certainty in their future business relationship, there is no such certainty in an at-will contract. For this reason, legitimate business competition takes precedence over the terminable relationship in such a contract.