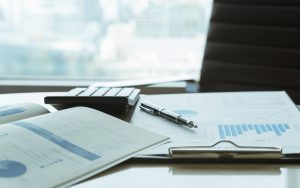 Force majeure is a French term that means "superior force." A force majeure clause is a negotiated contract provision that addresses what will happen if circumstances beyond the parties' control affect their ability to complete their contractual obligations. This provision can be applied to manmade circumstances (such as war, riots, and strikes) or acts of god (such as droughts and natural disasters. However: we are currently facing circumstances never before seen in our lifetimes. It is difficult to know whether a force majeure clause will apply to circumstances caused by the COVID-19 pandemic.
Will Force Majeure Clauses Excuse Contractual Obligations During the Coronavirus Pandemic?
A force majeure clause usually applies when the circumstances have made a party's performance under the contract either inadvisable, impractical, impossible, or illegal. The coronavirus may indeed render it inadvisable or even illegal to perform your contractual obligations. Executive orders have prevented businesses from fully opening, and some businesses remain closed altogether. If a contract required these business owners to fully open, that would be illegal. A force majeure clause would excuse contractual obligations under these circumstances.