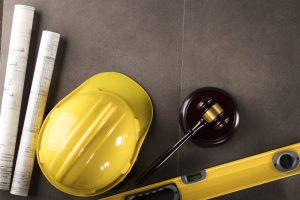 Mechanics liens are a complicated legal tool with dramatic financial consequences. It is important for any property owner, business owner, or contractor to understand how this tool applies to you. Call Structure Law Group at (408) 441-7500. Our experienced Silicon Valley business lawyers can help you understand how mechanics liens work, and how you can either prosecute or defend a mechanics lien to protect your financial interests.
What is a Mechanics Lien?
A mechanics lien is a legal tool used to protect contractors' right to payment. A contractor (and certain other parties) who have not been paid for labor, materials, or services can file a lien against the real property at issue. This lien acts as a "cloud" on the owner's title. The owner cannot sell the property until the lien has been satisfied. In certain cases, the holder of a mechanics lien might have other ways of enforcing the lien, as well.
An unpaid contractor must give the property owner notice of the lien. (Unpaid subcontractors must give the general contractor notice, as well.) The notice can cover unpaid work for up to twenty days before the notice was filed. Because of this, it is important for contractors not to wait too long to file notice of their lien. For example, a contractor who files notice at fifty days will only be able to claim a lien for the last twenty days. This would leave thirty days of work unpaid and unable to be recovered through a lien. The twenty-day notice requirement does not apply to laborers (who have a separate agreement with their employers to be paid for their work). It also does not apply to contractors who have a written contract directly with the property owner (as this separate agreement is enforceable, and provides notice to the owner apart from the provisions of a mechanics lien).
Who May File a Mechanics Lien?
Section 8400 of the California Civil Code defines who may file a mechanics lien. A direct contractor, subcontractor, material supplier, equipment lessor, laborer, or design professional all have standing to file a mechanics lien against real property. Note that the lien is filed against real property. This means that only those who provide labor, materials, or services related to that property may file a lien against it. Others may have separate contracts that are enforceable against a delinquent property owner, but they will not have the option of filing a mechanics lien against the property.
Call Us Today to Schedule a Consultation with a Silicon Valley Business Lawyer
If you are either filing or defending a mechanics lien, you have significant financial stakes in the outcome. The experienced Silicon Valley business lawyers at Structure Law Group know how to handle mechanics lien cases. They can help you and your business resolve mechanics liens with a minimum of time and expense. Call (408) 441-7500 or contact us online to schedule your consultation today. Don't delay – the sooner a mechanics lien is resolved, the better protected your company's financial interests will be.