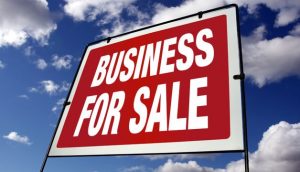 Everyone has different reasons for starting and ending a business. Some Silicon Valley entrepreneurs start their businesses hoping to be acquired by a larger corporation. Many tech industry business owners build their enterprises with the goal of selling them, while other business owners are simply ready for a change. Whether you're being acquired, retiring, transferring your business interest to a family member, or simply moving on, the experienced Silicon Valley business lawyers at Structure Law Group, LLP can help. From explaining tax options and consequences to fighting for the best sale price, we're here for Silicon Valley business owners at every step. To schedule your free business law consultation with one of our experienced Silicon Valley business attorneys, call us today at 408-441-7500 or contact us online.
Step 1: Finding a Buyer & Negotiating a Sale Price
 Most clients looking to sell their businesses have a buyer lined up and a ballpark sale price in mind. However, a sale can fall apart in the details. For example, do you own a patent associated with your business that's necessary for operation? Do you have financial investors who own a share of your company? Are there any outstanding contracts or liabilities the new owner should be aware of? Always take the following into consideration when negotiating a sale price:
Open lawsuits and potential liabilities,
Business debts,
Outstanding invoices and profitable contracts,
Cash flow,
Comparable sales,
Tax consequences,
Buyer intent, and
Buyer reliability.
The experienced Silicon Valley business lawyers at Structure Law Group, LLP can help you determine your business's overall value. We're familiar with the area comps, factors driving value, and reflags associated with potential buyers. 
Step 2: Checking Buyer Reliability & Preparing the Paperwork  
If you're selling the majority share of your business and there are other owners, members, and/or investors, you may have a legal responsibility to choose a reliable buyer. For example, if you sell your stock well below market price, it may devalue your co-investors' interests. You generally have a "duty of care" to co-owners to avail yourself to all information materially available before making a business decision. The Silicon Valley business attorneys at Structure Law Group, LLP can help you make a wise sales decision to protect you from potential business litigation. We can prepare any contracts necessary to protect your employees and investors and prepare and file your California ownership transfer paperwork, if necessary.
Step 3: Finalizing your Purchase & Analyzing Tax Liability
May business owners must pay taxes on the profitable sale of their business. We can help you understand your tax liabilities and recommend ways to possibly offset and reduce your tax exposure. Using a neutral attorney to protect the transfer of funds and ensure the successful sale of your business may save you from potential breach of contract litigation.
Consult with an Experienced Silicon Valley Acquisitions and Sales Attorney Today
It's essential to consult with an experienced Silicon Valley business attorney especially if you have employees and/or minority stakeholders in your business. You have a certain duty of diligence in the sale of your business, and we can help protect you during the sales process. To schedule your consultation with a California business lawyer, call us today at 408-441-7500 or online.