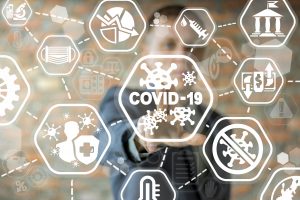 Don't let a data security issue become a public relations nightmare for your enterprise.  Huge gains in efficiency and productivity are in the cards for any enterprise that can keep pace with technology.  However, with any technological advance, risks and pitfalls are abound.  Especially when it comes to Data Security.  Indeed, many have already succumbed to these pitfalls; think healthcare agencies, credit reporting agencies, and even the US Government (remember Edward Snowden?).  Considering most businesses and industries are currently in some form of lock-down, Data Security and Data Security Practices are crucial.  If your enterprise is fortunate enough to have remote work capability and your current Data Security practices are somewhat lacking, consider these basic tips for our current COVID-19 Era.
Learn from your prior mistakes. It is said we can learn much more form our failures compared to our successes.  If your organization has already been the victim of a Data Security issue, hopefully you have already implemented practices to prevent the same occurrence in the future.  Continually revisiting your Data Security practices is important in many respects, to name just a few:  1) It serves to minimize future occurrences, 2) It serves to reinforce your polices, 3) It demonstrates the importance of the issue to your workforce, and 4) It could serve to cut-off (or at least limit) liability/damages in the event of a failure.  Make regular review of your practices a priority.
Limit who has access. Does everyone in your organization need access to all your critical systems and information?  Probably not.  Considering who needs access, and what information they need access to, is an important consideration.