As a business owner, you should take every possible precaution to ensure that the information of your clients, customers, and employees are safe. However, as many corporate owners will tell you, even the most well-prepared companies – large or small – can be the victims of data breaches. One precaution to protect your company from these data security breaches is to seek counsel from an experienced California e-commerce attorney from the start.  The following are only a few steps you may want to consider taking if a data breach happens to your business: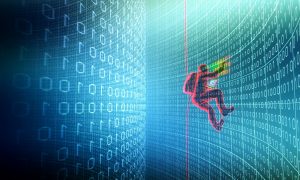 Take Immediate Action
The minute you learn of any type of breach, you should start working to repair the leak.  You can do a lot of damage control by immediately addressing security flaws and securing the rest of your data. You should identify which servers have been affected and the nature of the data on those servers.
Test Any Security Fixes
In order to be absolutely sure that all leaks are actually repaired, your team should run a series of tests or use other strategies to test the fixes in place. A repeat attack and breach can increase the damage to your business significantly, so it is best to run preventative tests to try to avoid that.
Contact Authorities
Never try to hide a data breach. Your company should face it head-on and contact any necessary authorities. Financial or healthcare industries have specific timelines and procedures for doing this and you should be certain to comply with all relevant regulations.
Improve Your Security
Whether it requires additional training for employees, expanding your IT department, or implementing additional security measures, you should take the necessary steps to prevent another breach in the future.
Prepare for Possible Legal Issues
As your customers receive notice that their data may have been compromised, they may feel angry and exposed.  Unfortunately, some may even want to take legal action. You should have proper representation and a strategy in place that allows you to face these legal claims while causing as little disruption to your operations as possible.  The qualified litigation attorneys at Structure Law Group, LLP have extensive experience in litigation cases in and out of court and can assist you if this should occur.
The California E-Commerce Attorneys at Structure Law Group, LLP can Assist You
After a security breach, your company's reputation and liability are dependent on how you act immediately following the attack. While no one wants it an attack on their business, having a plan in place can help you reduce chaos and increase productivity in the wake of a breach. At Structure Law Group, LLP our e-commerce lawyers can assist you in the aftermath of a data security breach and with any litigation that may arise from the event. Call us today at 408-441-7500 or fill out our contact form.