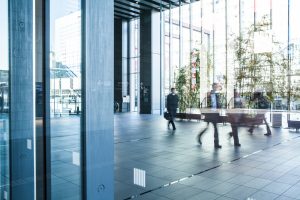 Corporations are subject to many fiduciary rules that govern their operations. Most business persons are familiar with the prohibition on interested transactions and placing one's own financial interests ahead of the company's. Yet the application of this rule varies widely from state to state. The Delaware Supreme Court has recently issued a ruling that will apply to the many businesses which fall under Delaware's state laws of corporate governance. Learn more about the standard of review for interested transactions between a controlling shareholder and their subsidiary company:
In re MFW
The litigation started with a dispute between the shareholders of M&F Worldwide (MFW). A merger was proposed between the controlling stockholder and a subsidiary company. Minority shareholders objected to the merger and brought suit to stop it. Prior case law had subjected such transactions to the stringent standard of "entire fairness." Yet, in this case, where there were two important procedural safeguards protecting the minority interest, the Court of Chancery held that the more lenient "business judgment" standard could be applied. The ruling was appealed to the Delaware Supreme Court. Because the Supreme Court affirmed the ruling, it has created a new legal standard under Delaware law.
The Difference Between Business Judgment and Entire Fairness
So why is there such a difference between the two standards of review? Under the "entire fairness" doctrine, a court must carefully scrutinize all aspects of an interested transaction to ensure fairness. This strict standard makes it much more difficult for a business transaction to pass judicial review. On the other hand, the business judgment rule only requires the transaction to be conducted in good faith and with ordinary prudence. Business transactions are far more likely to pass this lenient standard of judicial review.
The Procedural Safeguards That Are Required
The MFW litigation focused on two critical safeguards that were in place to protect the minority shareholder involved in the transaction. The transaction in question had to be approved by both:
A special committee of the board that had its own financial and legal advisors and exercised judgment independently of the controlling stockholder, and
A majority of the unaffiliated stockholders, who were also able to exercise informed consent free from coercion by the controlling stockholder.
Without these procedural safeguards in place to protect minority shareholders' interests in the transaction, the court would have applied the "entire fairness" standard.
Call Us Today to Speak with a Los Angeles Corporate Lawyer
Many California businesses have been incorporated in Delaware. If Delaware law applies to your business, you must understand how it will apply and when shareholders could face liability for alleged violations of their fiduciary duty. The experienced California business lawyers at Structure Law Group know how to execute mergers and other transactions to mitigate the risk of all types of liability. We also help companies negotiate disputes between shareholders and, when necessary, litigate these issues in court. Call (310) 818-7500 to schedule a consultation or contact us online.