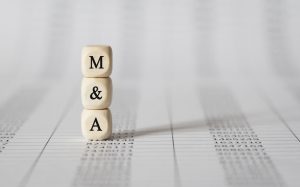 Successful merger and acquisition (M&A) transactions often rely on how well the parties involved communicate and how efficiently they can complete negotiations and due diligence. There are many steps that have to occur from initial interest in an M&A to full signature, payment, and completion of the transaction. Both parties, the buyer(s) and the seller(s), need to make sure the transaction is mutually beneficial. The Letter of Intent is one important step in this process.
Purpose of an LOI
The first step in formalizing any M&A transaction is usually a Letter of Intent (LOI). This document can sometimes also be called a Memorandum of Understanding (MOU). The LOI is a written document that outlines the buyer's initial intentions and may include pertinent information and conditions related to the transaction. The delivery of an LOI to another party presents the seller's intentions and begins potential negotiations. If you are the party issuing an LOI, you will want to make sure your letter is professional, clearly communicates your intentions, and sets forth realistic expectations. An experienced M&A attorney can assist in the drafting of your LOI.
What Terms are Included in an LOI?
Your LOI will be specific to your transaction, industry, and needs. Yet, there are some typical clauses that appear in most LOIs, including:
Nondisclosure and confidentiality obligations
Whether good faith provisions are enforceable or disclaimed
Exclusivity
Purchase price and earnest money
Payment terms
Basic deal structure (e.g., stock purchase or cash)
Transaction timing
Funding details
Closing conditions
Buyer and Seller post-transaction obligations
Are LOIs Legally Binding?
Generally, LOIs are not legally binding unless the letter specifies such. However, under certain circumstances, LOIs can sometimes be determined to be legally binding by a court. For example, an LOI may include specific verbiage that the seller cannot negotiate with other interested parties. In other instances, if material terms and subject of the transaction are agreed to by the parties in the LOI with subsequent correspondence that can lead to a "meeting of the minds," it can create a legally binding contract. If problems were to arise during the due diligence process, such terms could diminish negotiation leverage. Therefore, it is strongly advised that all LOIs, whether you are the sender or the recipient, should be reviewed by an attorney.
Pitfalls to Avoid in LOIs
Even though LOIs might not generally be legally binding, you want to put your best foot forward from the beginning. Making mistakes can lead to delays, additional costs, and even loss of the transaction. Therefore, it is important to properly consider the terms and how you convey them. Some common pitfalls include:
Not identifying specifically what you want to purchase
Addressing the letter to the wrong party or entity
Not covering all the major details of the potential deal
Failure to sign the letter
Being too verbose
Failure to include necessary contingencies
Contact a Palo Alto Merger and Acquisition Lawyer for Counsel Today
Any merger or acquisition can be complex. You want to know your best interests are protected as you go into this process. The merger and acquisition attorneys at the Structure Law Group can provide counsel and advice for your Palo Alto business regarding your M&A transaction and receipt or drafting of an LOI. Call us today at 408-441-7500 or contact us online.