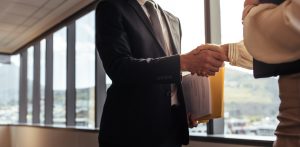 Mergers in the tech world are quite common. In a merger, one or more companies combine to form a new company (i.e., legal entity). Mergers can be complex and have many moving parts. The transaction can often include legal documents, valuation, key deliverables, operational logistics, regulatory matters, and financing and payments. A Silicon Valley M&A attorney can assist with your merger M&A transaction and handle multiple facets of the transaction.
Structuring the M&A Transaction
A merger and/or acquisition is a term that can be used to represent several types of transactions. Some M&A transactions might include:
Tender offer to purchase (buy or sell side)
Full or partial buyout
Company restructure
Negotiated stock buyout or purchase
Going public
Going private and related buyouts
Spin-off or subsidiary creation
Divestiture
Auction
Takeover
Each one of these transactions requires specific legal documents. Your Silicon Valley M&A attorney can assist in making sure you have the right documents in place, that you comply with the law and your interests are protected.
Working with Regulatory Bodies
Depending on the type of transaction, purchase price, and corporate entity, the M&A activity may require regulatory notice and compliance. An M&A attorney can be valuable in helping to navigate and communicate with regulatory organizations such as the:
Securities and Exchange Commission (SEC)
The SEC is the federal agency that is tasked with ensuring that any merger activity is not illegal by violating federal securities laws. Security laws place rules and safeguards on the securities industry to ensure that investors are protected, certain disclosures are made and the transaction conforms to the law. Some illegal activities include devaluing stocks inappropriately and insider trading. It is also important to work with you attorney on compliance with any applicable blue sky laws (state securities laws).
Federal Trade Commission (FTC)
The FTC oversees corporate transactions to make sure that the transaction complies with various federal laws. Most of the FTC laws center around antitrust and fair competition. Your M&A transaction may require reporting to the FTC. This is particularly true if the transaction is a consolidation of several companies in the marketplace into a single new business.
Conducting Due Diligence
Due diligence is one of the most important steps in any M&A transaction. If you are selling your business or shares, you will want to make sure you maximize the company or share value. If you are buying a business, you will want to make sure that the purchase price is fair. Further, if you are buying or merging an entity, you need to make sure you thoroughly review all documentation of the entity that you are purchasing. This documentation can be lengthy. It often includes financial statements, liabilities, assets, operating documents, payroll, benefits, tax information, board minutes, corporate governance documents, capitalization documents, employment agreement documents, and customer-related documents. Due diligence means thoroughly reviewing all these documents and addressing any questions and concerns prior to closing of any merger transaction.  Failure to perform thorough due diligence can often lead to litigation or a merger transaction gone bad, resulting in money being lost.
Tax Implications
Some corporate transactions carry tax implications. You must comply with all tax requirements, but also want to minimize taxation when possible. Our experienced Merger and Acquisition attorneys can advise Silicon Valley business owners in structuring the transaction, so it is as tax-friendly as possible.
Contact the Structure Law Group Today to Discuss Representation for your Silicon Valley Corporate Merger
The Structure Law Group regularly counsels Silicon Valley businesses on mergers and acquisitions. These complex transactions often require financial, regulatory, and legal documents. Our attorneys can assist with every part of your transaction. Contact us today at 408-441-7555 or email through our online contact form.