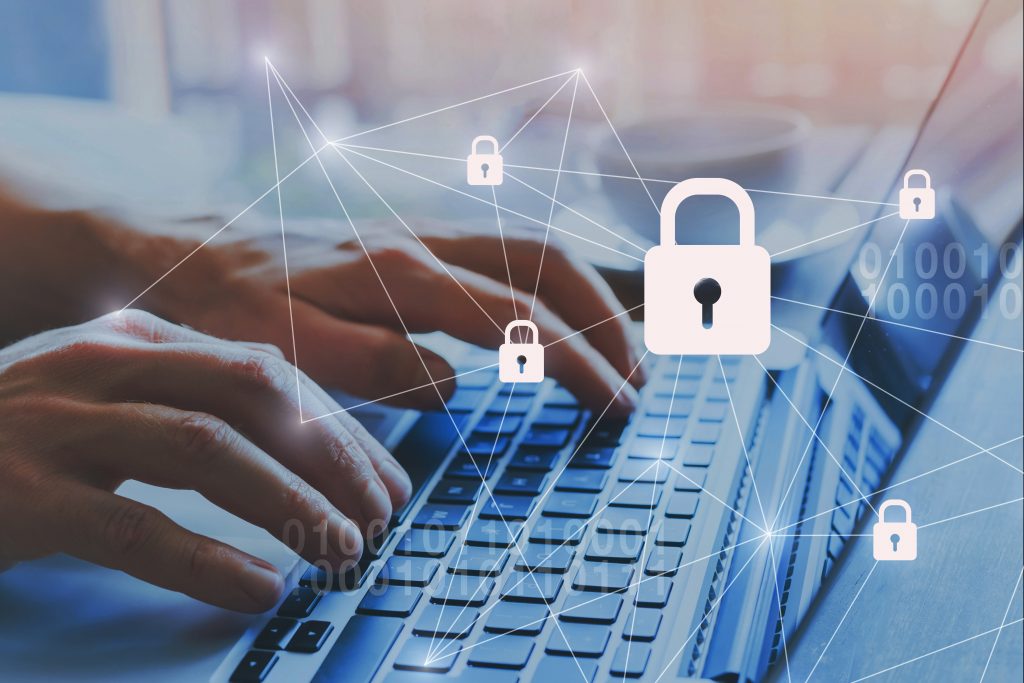 The future is here, and it's blockchain technology. Originally developed as a means of trading cryptocurrency, such as Bitcoin, blockchain technology is a digital system that allows digital information to be shared without being copied or altered. It does this by acting as a transaction ledger for digital dealings, registering every change, trade, and attempted access for anything secured through the blockchain. One of the many benefits of using blockchain technology as a medium for trading digital currency is the relative ease of 24/7 international trade. However, this comes with its own dangers when personal information, including personal financial information, changes hands over international borders.
Selecting a Blockchain Company
Blockchain technology is a private, not public, development. The technology typically isn't owned by any one government or corporation, and as such, many digital providers offer their own variations of blockchain technology. Different developers build private (or public) cryptographic ledger ("blockchain") systems and offer use of the same to digital industry providers. For example, last year Forbes compiled a list of emerging blockchain companies offering their own cryptographic ledger services. Examples of these companies include:
TraDove
Patron
Buddy
Gameflip
ADBIT
DACC
FCoin
When you begin to use a blockchain company's token on their private or public blockchain, you are beginning to make available certain information about yourself and the transactions you are conducting on that blockchain network. Conversely, when you create a blockchain network, you are beginning to collect (potentially) personal information of your users.  While it is a great benefit to be able to utilize the advantages of heightened transparency and security of a decentralized blockchain network, the thing is, anyone familiar with programming basics can create a blockchain service and sell you his or her blockchain platform. These smaller platforms may be financially appealing but may not comply with strict international privacy protection laws such as the European Union's General Data Protection Regulation ("GDPR"). Accordingly, creating or selecting a blockchain platform requires one to understand the flow of personal information and compliance with privacy laws, such as the GDRP which empower regulatory agencies to issue significant fines and penalties for non-compliance.
Understanding the GDPR's Application to Blockchain Transactions  
The GDPR is marketed as "the most important change in data privacy regulation in 20 years" designed to "fundamentally reshape the way in which data is handled." The GDPR took effect in 2018, and companies failing to comply with these regulations are subject to heavy fines. The problem is that areas of the GDPR are in direct conflict with the purpose of blockchain technology. Generally, the GDPR requires that the owner of the personal data have access to and the right to edit the same on a centralized platform. However, blockchain technology is marketed and designed to protect your data by being immutable and decentralized. This has created conflict with the use of blockchain technology throughout the European Union.
Many reputable blockchain companies are working to harmonize their blockchain platforms with GDPR regulations. This may mean entering into data processing agreements between controllers and processors or relying on personal use exceptions for purchasing digital currency. However, it's also recommended that "personal data" as defined by the GDPR be processed and stored outside the blockchain itself. Adopted solutions should depend on the individual needs of the blockchain company's clientele.
Contact a San Jose Blockchain and Data Privacy Attorney Today
If your blockchain company operates outside the United States, your blockchain-based transactions travel through the EU or you have users or customers located in the EU, be sure your blockchain company has a written policy in place for complying with the GDPR. An experienced Silicon Valley blockchain and technology attorney at Structure Law Group, LLP can review these policies to ensure you're with a reputable blockchain company that will secure your resources. To schedule your blockchain and GDPR compliance consultation, call the California technology lawyers our San Jose office today at 408-441-7500 or contact us online.