According to an article published by Forbes in late 2014, 42 technology startups potentially looking at a 2015 IPO had raised venture financing of at least $1 billion. With the potential for the creation of significant wealth in a relatively short period of time, it is no wonder that many people are seeking to enter the tech marketplace with new ideas that have the potential to impact the way that millions of people conduct their daily lives.
Incorporation is one of the major steps involved in the growth of a tech startup and involves creating a distinct business entity that can own intellectual property, issue stock, raise capital, and is subject to rules of corporate governance. Incorporation can be a complicated process and involves filing paperwork with the Secretary of State's office in the jurisdiction in which you wish to incorporate.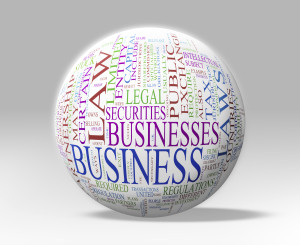 What are Bylaws?
Simply put, a corporation's bylaws are the internal rules that apply to the way that a corporation will be managed on a day-to-day basis. Bylaws provide the corporation's principles, framework and policies for the overall governance of the organization. Although bylaws are not required to be filed with the State of California, it is perfectly possible to incorporate without having bylaws. However, it is not advisable to forgo having Bylaws for your company. Some of the more common issues that are addressed in corporate bylaws include the following:
The organization's name, address, and purpose
Shareholder ownership rights
The process through which officers and directors can be removed
The issuance of stock
The composition of the Board of Directors
Job descriptions of corporate officers
The frequency, location, attendance requirements, and quorum requirements for Board meetings
Bylaws are Important to Even the Smallest Tech Startups
Part of the reason that tech startups are attractive to many entrepreneurs is the potential for explosive growth. One only needs to look at examples such as Facebook, Instagram, Twitter, or Google to see how quickly significant fortunes can be made in a matter of months in the tech sector. For this reason, and also due to the fact that many tech entrepreneurs are not seasoned business professionals, it is critical to put clear organizational rules into place that address how a tech company is to be internally managed. While friendships and aligned mutual interests may be sufficient to keep a tech startup conflict-free in the development stages, significant disagreements can and do often arise when millions or even billions of dollars are at stake.
Contact one of the experienced Silicon Valley startup lawyers of Structure Law Group, LLP today
Individuals who are considering incorporating their tech startup should retain legal counsel as soon as possible. In many instances, the advice of a Silicon Valley startup lawyer can help avoid significant issues related to corporate governance before they even arise. To schedule a consultation with one of the skilled attorneys at Structure Law Group, LLP, call our office today at 408-441-7500 or send us an email through our online contact form.