Many startups in the tech sector are idea-rich and cash-poor, meaning that their most valuable (and often only) asset is their intellectual property that may have the potential to be worth a substantial amount of money. While some startups are able to move their ideas from concept to deployment with relatively little labor involved, many of these ideas require the assistance of developers, programmers, engineers, and marketers, all of whom are skilled professionals who can easily command salaries well into the hundreds of thousands of dollars per year.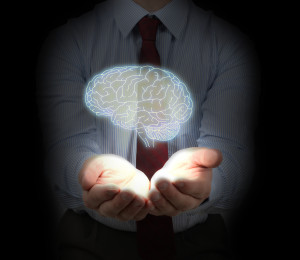 For this reason, many startups are faced with the issue of how to pay their employees during the development and launch phase, before they are generating any revenue. Of course, one option is to borrow the money or to seek investors – a solution that has significant pros and cons which should be considered. Another very popular option is to offer employees equity shares in a company in lieu of cash compensation. In some cases, this may take the form of equity for a lower salary than they would normally expect, while in others an equity share may be the only compensation they receive.
There are many issues that tech entrepreneurs and founders should consider when offering equity as compensation. These include the following:
How to issue equity – Equity in a company can be issued in a variety of ways, including common stock, preferred stock, stock options, or even being made a limited partner. These options all have different tax and legal consequences which should fully be explored with legal counsel prior to deciding which one to use.
A vesting schedule – In many cases, the success of a particular employee's contribution to a venture requires a long-term sustained effort, and people have been known to grow tired of working when they seemingly are receiving nothing in return. To solve this problem, founders can issue equity shares that only vest after a certain period of time, ensuring that employees are incentivized to see the project through.
Dilution of current ownership – It is important to remember that every time the owners of a company give up equity, they are diluting their ownership stake in their own company. While this may not be an issue for some time, it is an important thing to consider as more and more employees start to receive equity as a form of compensation.
Resale restrictions – Many startups will not want employees that receive equity as compensation to sell their shares to a third party. For this reason, it may be necessary to have employees enter into contracts that require them to sell the equity back to the company upon the occurrence of certain events.
Call Structure Law Group, LLP today to discuss your options with a San Jose startup lawyer
Entrepreneurs and business owners who are considering using equity shares as compensation should fully explore potential legal consequences of doing so. The San Jose startup attorneys of Structure Law Group, LLP are qualified to advise tech startups at any stage of their growth regarding a variety of issues, including corporate formation, governance, equity compensation, and preparing for acquisition, just to name a few. To schedule a consultation with one of our lawyers, call our office today at 408-441-7500. Prospective clients can also reach us via email through our online contact form.