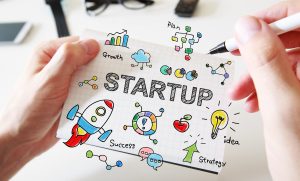 Here in Los Angeles, there are myriad opportunities for creative entrepreneurs – but it is important to protect your and your business's legal rights before you begin operations. Doing so will allow you to get through the difficult initial startup stages of a business free from legal disputes over equity, management rights, and other legal issues.
Structuring Your Company
One of the first issues you must resolve is what type of business entity you should form. Corporations (including C Corporations and S Corporations), limited liability companies (LLC), general partnerships, limited partnerships, and sole proprietorships each have unique advantages and disadvantages. There are different tax implications and legal protections associated with each type of entity. For example, if you choose to form an LLC, you may enjoy both limited liability protection and pass-through taxation benefit (meaning no tax will be imposed on the LLC level, and all profits or losses will pass through to the members of the LLC on their individual tax returns). However, if you have capital raising needs in the near future, LLC may not be a good choice because many investors may not accept LLCs for many reasons. This is why it is important to consult with a Los Angeles business attorney about the specific needs of your particular business. An attorney can help you select the business entity type that best meets your business goals.