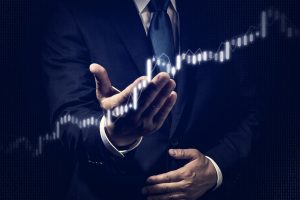 In many instances, an offering memorandum – also commonly known as an OM or an "offering memo" – is something which is necessary in order to raise a certain amount of capital from corporate investors. This document is also one of the most important documents to hand to a company investor, in addition to the company's business plan.
While the main purpose of a company's business plan is to detail the company's model and how the company plans to make money, the offering memorandum is a document which lays out what the company's investors will obtain in return for their overall investment in the company. Once an offering memorandum is given to an investor, he or she can then choose to invest in the company based upon the financial information contained therein.
For more information about drafting a complete offering memorandum, you should contact the Silicon Valley corporate attorneys at Structure Law Group today.
What Does an Offering Memorandum Contain?
A company's offering memorandum may contain a myriad of information pertinent to the sale of the company's securities. Some of the information to be contained in a company's offering memorandum includes the following:
The securities which the company is offering
The pricing of each of these securities the company is offering
The company's market
The company's management team
Equity Offering Memorandum
Companies that sell shares (e.g., common shares or common stock) should typically use an equity offering memorandum. The same is true for companies that use mutual funds or hedge funds. Equity transactions are those types of transactions in which the company sells an ownership-like stake in that particular company. In the case of hedge funds, equity may be sold as participating shares (although this may not allow the investor any ownership or voting rights in the company).
The investor should be given an offering memorandum in this context so that he or she will be able to make an educated decision about investments and investment strategy. Other important documents that contain this information include the prospectus, as well as the private placement memorandum.
Debt Offering Memorandum
In the case of companies which issue bonds, notes, convertible bonds, debetures, and other types of debt securities, an offering memorandum should also be prepared. In this instance, the offering memorandum will contain information including the amount the company is seeking to raise, the maturity date, and the interest rates. It may also include information regarding settlement and depository services, as well as clearing.
Contact a Silicon Valley Corporate Attorney Today
Offering memoranda are an important part of investing in a corporation, and they are essential for all investors in the corporation. At Structure Law Group, our helpful attorneys can answer all of your legal questions about these memoranda as they pertain to California law and can assist you with composing a full and complete offering memorandum for your company's investors. To schedule a free consultation and case evaluation with a Silicon Valley corporate attorney, please call us at 408-441-7500 or contact us online today.