The robust expansion of the Internet and increased accessibility of Internet-enabled devices has provided entrepreneurs and existing businesses an easy and relatively inexpensive way to reach millions of people. One only needs to look the meteoric rise of companies like Amazon and Netflix to see the growth potential of an Internet-based business.  In fact, many types of businesses which once were required to have a bricks-and-mortar presence can now operate solely online, significantly cutting their overhead costs. One only needs to look at the rise of companies like Amazon and Netflix to see the growth potential of an Internet-based business.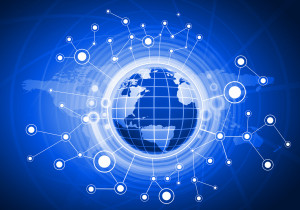 Because of this potential, more and more people are choosing to start their own online business selling goods or services to people around the country and even the world. While the Internet has removed many of the barriers of entry that have traditionally kept many people from starting a business, it has also created significant and new legal issues that business owners must consider before building a website and selling their product. It is for this reason that anyone considering starting an online business should discuss their situation with an experienced lawyer. Some of the more important issues related to starting an online business are discussed below.
Type of business entity
The type of business entity you choose for your business can have a significant impact on your personal liability for business debts as well as the amount you will pay in taxes. There are a number of entities to choose from, including partnerships, limited liability companies, or corporations. The one best for your business will depend on a variety of factors, including the type of operation you are running as well as your plans for growth.
Choosing a unique business name
Prior to the Internet, small business owners did not need to be concerned about whether there was another business with the same or a similar name operating halfway across the country.  This is because local or regional businesses were unlikely to be confused with one another and were practically incapable of competing with one another. With the reach that the Internet can provide, choosing a business name that is too similar to another business's name risks a costly and time-consuming trademark infringement suit.
Compliance with federal and state regulations
Many types of businesses are subject to federal or state regulations. Importantly, while you may be in compliance with the regulations of your state, if you do business with an out of state customer or client, your business may be subject to the regulations of the state in which your customer resides. Consequently, it is important to research the laws in any state in which you may do business to ensure that you are in violation of the applicable regulations.
Contact a San Jose business law lawyer today to discuss the legal issues related to your internet based business
An online presence has become a near-necessity for a business in virtually every industry. In addition, the Internet allows businesses to reach an unprecedented number of potential clients and customers than ever before. While the internet can be an excellent tool for growing a business, it can also expose a company to additional legal liability and regulatory oversight. As a result, anyone who has started doing business online or is planning on implementing an online presence for an existing business should discuss their circumstances with an experienced lawyer. To schedule a consultation with one of our experienced San Jose business lawyers, please call Structure Law Group today at 408-441-7500.