Selling a business can be an extremely lucrative prospect, but like any business transaction, the deal can go wrong and can be unnecessarily costly.  The sale of a business usually is not the sale of one asset; instead, all the assets of the business are sold or transferred.  One way to ensure that the sale of your business ends up in your favor is to skillfully negotiate the definitive agreement that sets out the final terms of the sale.  The experienced corporate attorneys at Structure Law Group, LLP have helped many entrepreneurs sell their businesses to achieve cost effective and positive results.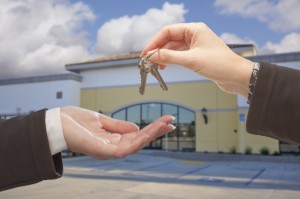 The following are only a few questions to ask when drafting a definitive agreement to sell your business:
What does the sale include – what is the business, what are the business assets and liabilities?
What is the purchase price and should there be contingency or milestone payments?
How much will you receive at closing and will there be deferred payments?
What representations and warranties will be needed or not needed?
If issues arise during due diligence, should there be any concessions and adjustments?
Is there a transitional plan, including seller's involvement after the sale?
How do we address or remove contingencies?
What tax and accounting considerations may benefit you?
How will employees and existing contracts be treated?
Negotiating The Definitive Agreement
 It is important to be aware of everything that needs to be negotiated and included in a final sales contract because of the possible negative ramifications for the original owner and potential life of the business.  It is imperative to make sure you have taken all necessary steps leading up to and closing the final agreement, which can include negotiation and execution of a letter of intent.  It is equally important to recognize potential deal-breakers in case you need to walk away from the negotiating table.  Unnecessary stalls in negotiations can cause a deal to go completely stale, leaving you at square one.  As with any deal, parties will likely have to make concessions at some point.  However, these issues should not be one-sided against you.  Instead, use concessions to negotiate an advantage for you in another term of the sale that may be more important to you.  These strategic trade-offs often result in a sale that can be beneficial for both the seller and the buyer.  Consulting with an experienced Silicon Valley business attorney and discussing the sale with financial advisors can greatly increase your chances of having a profitable and productive business transaction.
Selling Your Business
 Even if you agree on terms, never sign an agreement without first having it carefully reviewed by a highly skilled corporate contract attorney who has experience representing clients selling or acquiring businesses.  As the process can be quite complex, a corporate attorney can identify any possible issues with the contract or opportunities for further negotiation.
 Contact A Silicon Valley Corporate Attorney Today
 At Structure Law Group, LLP, our corporate attorneys excel at negotiating all types of business contracts, including definitive agreements.  Selling your business is a serious decision that should not be taken lightly.  There are many crucial steps during this business transaction that can go wrong and cause the sale to fail or result in unfavorable terms to the seller.  Structure Law Group, LLP's attorneys can provide advice and representation through every step of the transaction, so please call our Silicon Valley office at 408-441-7500 for more information today or fill out our online contact form.