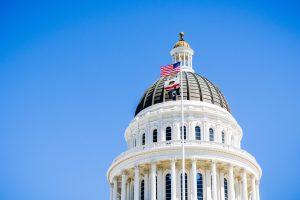 California Governor Gavin Newsom signed several laws in 2022 that will have a significant impact on employers throughout the state, with some laws becoming effective the moment they were signed and others becoming effective as of January 1, 2023. It is important for all employers to know that New Year's Day marked the first day of the state's new minimum wage for all employees that is set to be $15.50 per hour, regardless of employer size. As a business owner in California, you should be aware of the following new laws that have gone into effect in 2023. By familiarizing yourself with these new laws, you can help ensure that your business remains compliant and up to date with the latest regulations.
New employment laws in California relate to many different topics, ranging from off-duty marijuana use to leaves of absence to reproductive rights. If you're facing a business litigation concern, make sure you seek out an experienced California business attorney at Structure Law, Group, LLP. With so many changes in the law, it's important to stay informed and get the help you need to make sure you're in compliance with all relevant laws.
To help you stay informed, here is a brief overview of some of the new laws that have gone into effect in 2023:
Assembly Bill No. 1041 (AB 1041)
The California Family Rights Act provides protected leave for certain employees to care for family members.  AB 1041 expands the definition of a family member by including "designated person" to the list of existing permitted family members, including a spouse, registered domestic partner, child, parent, parent-in-law, grandparent, grandchild, and sibling. A designated person under the California Family Rights Act defines will be an employee's blood relative or someone who the employee considers family, but the Healthy Workplaces, Healthy Families Act defines a designated person as an individual the employee identifies at the time they request paid sick days.
AB 1949 further made it illegal for employers to discriminate or retaliate against employees taking bereavement leave, and requires employers with five or more employees to provides for five unpaid days of bereavement leave for the death of family members.
Senate Bill No. 1162 (SB 1162)
SB 1162 is known as the pay transparency law and requires employers employing a minimum of 15 people to include salary ranges in all job postings and requires all employers to provide salary ranges to existing employees upon request. Failure to comply with the law is punishable by a fine of up to $100 per employee, and subsequent violations are punishable by fines of up to $200 per employee.
AB 2188 (effective January 1, 2024)
AB 2188 prohibits employers from discriminating against employees based on their use of marijuana outside of the workplace. Employers can still conduct tests to see if employees are impaired as there is consensus that an employee should not arrive at a worksite high or impaired.
SB 1044
SB 1044 prevents employers from taking adverse actions against employees who refuse to come to work or leave because of reasonable beliefs that workplaces are unsafe. The new law does not apply to first responders, disaster service workers, and health care workers.
California Privacy Rights and Enforcement Act (CPRA)
The CPRA amends the previous California Consumer Privacy Act (CCPA). It eliminates employer exemptions in the CCPA applicable to employee and applicant data while expanding on several areas of the CCPA.
The CPRA creates several privacy-related obligations for employers, such as:
Notifying applicants, employees, and contractors about categories of personal information that could be collected by the employer, and the purpose(s) for the collection and disclosure as well as sharing and retention of personal information
Employees' rights to access or restrict the use or disclosure of certain categories of personal information
Employees' rights to correct or delete personal information
Employees' rights to request personal information collected about them during the preceding 12 months
AB 2693
AB 2693 extends the 2020 law requiring employers to notify staff and all other parties at a worksite of potential COVID-19 exposure. Notices can be posted in workplaces but must remain posted for 15 days.
SB 1126
SB 1126 relates to the CalSavers Retirement Savings Trust Act and expands the definition of an eligible employer from a person or entity with at least five employees to now only being a person or entity with at least one employee. The definition will now exclude sole proprietorships, self-employed people, and businesses that do not employ anybody besides the owners.
AB 2183
AB 2183 allows farm workers to choose between voting at a physical location or mailing a representation ballot card to an Agricultural Labor Relations Board office with respect to labor union votes. SB 931 also gives the Public Employment Relations Board the power to fine employers as much as $100,000 when it determines that workers were prevented from participating in a union.
Contact Our Experienced California Business Litigation Lawyers Today
If you or your company have any kind of business legal concern, Structure Law Group, LLP is here to help. Our experienced business attorneys are dedicated to providing quality legal representation to clients in California, with offices in both Los Angeles and San Jose. At SLG, we understand how difficult it can be to navigate the constantly changing legal landscape. Our experienced California business litigation lawyers are here to help you find workable solutions and guide you through the process. Give us a call at (408) 441-7500 or contact us online for a consultation and let us show you how we can help. Our team is friendly, knowledgeable, and committed to providing the best legal advice and representation possible.