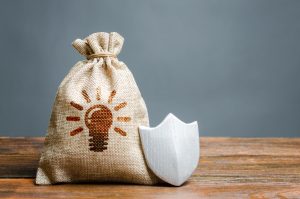 Launching a startup is an exciting time for entrepreneurs. There are many people involved in many processes that could make or break your business. During this time, your intellectual property (IP) can be exposed to many different people and businesses. It is important to protect it from theft and unlicensed usage. At Structure Law Group, our experienced Silicon Valley startup attorneys know how to protect your legal interests in IP at all stages of business formation. Call 408-441-7500 to schedule your consultation with a lawyer.
The Reasons Entrepreneurs Don't Protect Their Intellectual Property
Forbes recently reported on some of the most common reasons entrepreneurs fail to protect their property:
It is another startup cost, one which is sometimes viewed as "non-essential," simply because it is not legally required to operate the business. It is true that you can legally operate a business without IP protections. If, however, your IP is used by other businesses, you might not have a product left to sell.
They are unsure whether the business or product will "take off," so they think they might not even need it. IP is an asset. There is a long, long line of Silicon Valley entrepreneurs whose fortunes and entire lives' work has been based on a very specific type of IP. No one can predict the future to tell you what will happen with your IP. But like any asset, it is still critically important to protect it. Think of it as homeowner's insurance: though you hope nothing will go wrong with your home, you still insure it to protect your asset from the risk of loss.
They don't anticipate anyone attempting to copy them. Once again, it is impossible to predict the future. Your asset must be protected from all possible losses.
They do not know what types of protections may be available for their products or brands. An experienced IP attorney will be able to explain all legal protections and help you select those that are best for your IP. You don't have to deal with IP protection on your own. Like an insurance agent, an IP attorney is the professional who knows how to protect your assets.
They are looking to keep costs down by utilizing free or inexpensive online resources. Like many things in life, you can often end up making a situation worse by attempting to DIY. The internet is a wealth of information. It cannot, however, make complicated medical diagnoses or dangerous home repairs. IP can be worth millions – sometimes even billions – of dollars. Do not leave it with the dubious protection of online advice.
Call Us Today to Schedule a Consultation with a Silicon Valley Intellectual Property Attorney
Anytime another person learns about your intellectual property, your legal interests are placed at risk. IP is often the largest asset a Silicon Valley entrepreneur owns. Don't leave it exposed. Let a knowledgeable San Jose startup lawyer at Structure Law Group enact the right legal protections for your IP. Schedule your consultation by calling 408-441-7500 or contacting us online. Don't run the risk of losing out on the benefits of your IP – let an experienced Silicon Valley business attorney protect your legal interests from the start.