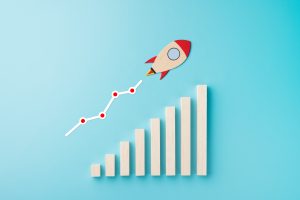 In recent years, it has become more and more common for technology and other startups to attract and compensate their employees through grants of stock and stock options.  In Silicon Valley, stock options have become an expected element of compensation.  For startups competing with more established companies for talent, stock and stock option grants have become an effectively mandatory element of compensation.
The ubiquity of stock options masks their underlying legal complexity.  Employers need to ensure that their equity compensation programs comply with applicable law, including federal and state securities laws, or risk substantial fines and other penalties.  For example, Credit Karma was fined $160,000 by the SEC for failure to comply with the federal securities laws.
Federal and State Securities Laws
Stock and stock option grants are considered securities offerings, and must either be registered with the Securities and Exchange Commission and applicable state securities regulators, or must properly rely on an exemption from such registration.  There are exemptions specifically enacted to cover equity compensation plans, but compliance with such exemptions requires that the plans be drafted and utilized with the restrictions and other requirements of those exemptions in mind. The requirements include:
the existence of a written compensatory benefit plan;
limitations on the total value of options granted under the plan in any twelve month period; and
required disclosures.
State Blue Sky laws often require additional procedures and requirements, including filings, disclosures and notice requirements.
Hire an Experienced California Startup Securities Attorney Today
Companies should speak with a knowledgeable attorney before issuing any security, including stock options.  Navigating the applicable securities laws applicable to stock option grants without the assistance of an experienced attorney increases the risk of exposure to potential fines and other penalties.  To schedule your consultation, call our Silicon Valley and Los Angeles corporate attorneys at Structure Law Group, LLP at 408-441-7500 or contact us online.