Selling your business can make a good profit when sold to the right buyer. When you decide to exit the company, selling your business may be a good strategy. A business sale may not be easy, but there can be many rewards and benefits. If you're interested in selling your business for profit, there are 3 things to keep in mind to make sure the process goes smoothly and without a legal hitch.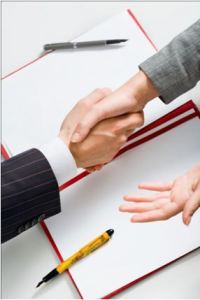 3 Tips for Selling Your Business
Hire Counsel
You'll need someone in your court with a background on financial and business transactions. An experienced business attorney can help you prepare necessary documents and close the sale. You'll want to lay out all finances to see how they may impact your personal wealth. You also won't want to let the stress of the sale process lead to missed deadlines or late filing of documents. There are a lot of planning, structural, legal, and financial issues involved with the sale of a business, so having an experienced business attorney will be critical to ensure you're making the right decisions.
Prepare a Sales Agreement
The first document you should prepare when selling your business is a sales agreement. All terms of the company's purchase should be outlined in this document and it will be the center of the sale. Here are some key items to include in your sales agreement:
Background information on the business
The names of all parties involved, including the legal name of the business
List of all assets being sold
Purchase price of assets
Allocation of assets
Terms of sale and payment
Non-compete agreement
Applicable fees
Access of business information
Agreement of running the business until sale closes
Inventory sold
Right to amend
Date the sale closes
Prepare Your Financials
Before thinking about selling, get all of the business' financials in order. Buyers are most interested in seeing the sales figures for the past 12 months. Instead of focusing on past success or future potential, give the buyer hard facts like profit and revenue of your business. Buyers want to purchase a profitable company, not a fixer-upper. Preparing your financials and making your business as appealing to potential buyers is the quickest way to sell your business. You will need to have proof of your financials that can be verified, so be sure to organize invoices, bank statements, and deposit records.
Selling your business may be the right exit strategy for you. If you are thinking about selling, contact the experienced team at Structure Law Group today.
About Structure Law Group
Structure Law Group is a San Jose based firm that specializes in employment and business issues including business formations, commercial and employment contracts and litigation.