There are a variety of ways for a corporation to sell its assets without compromising its structural integrity or otherwise damaging the business.  One common method by which California corporations can sell assets is a stock purchase agreement.  For example, if an investor (which can even be a company) wants to buy stock in a company,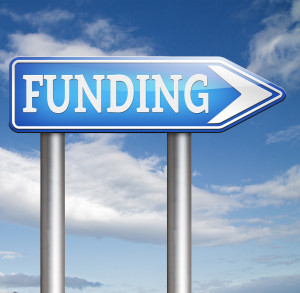 the executing instrument is typically a stock purchase agreement.  The stock purchase agreement allows a business to sell its assets – and sometimes, certain voting and management rights – without actually selling the business itself.  In order to protect the assets at issue and protect the legal interests of the companies involved, a California corporate transactional attorney can help businesses effectively negotiate and execute stock purchase agreements.
What is a Stock Purchase Agreement?
A California stock purchase agreement is simply a type of business contract that allows a company to sell its stock to an individual or other company.  At a bare bones level, the stock purchase agreement will simply sell stock, but some agreements may give additional rights associated with the stock.  For instance, a stock purchase agreement may provide particular voting and/or management rights, in addition to the stock.  Or, the stock purchase agreement may grant a seat on the selling company's board of directors, such that the buyer will have a say in, for instance, hiring managers.  In a situation where a stock purchase agreement grants more than just stock, the agreement must be carefully crafted in order to plan for future contingencies, such as voting proxies or removal from the board of directors.  Furthermore, stock purchase agreements can cover a significant amount of corporate assets, especially for publicly-traded companies.  Regardless of the value of the assets being transferred, both the buyer and seller face certain risks inherent to the transaction.
How a Corporate Transactional Attorney Can Protect Legal Interests
The first step in a successful corporate transaction is for an attorney to perform thorough and accurate due diligence investigations.  The attorneys at Structure Law Group are highly experienced in evaluating and assessing transactions to identify all potential sources of liability, and to then strategize on how to avoid such situations.  Once our attorneys identify the various contingencies, they will work together to draft comprehensive agreements that can avoid and mitigate the potential liabilities involved.  Our attorneys negotiate and re-negotiate, write and re-write, until the needs of all parties are thoroughly addressed with express written provisions. Finally, our attorneys ensure that the agreements are executed in accordance with California law and that no other legal impediments can prohibit their enforcement.
Experienced Legal Advice for Your Corporation's Legal Needs
The skilled corporate attorneys at Structure Law Group will ensure that your stock transactions are written and executed appropriately in order to protect your corporation's legal and financial interests.  Trust our experience, professionalism, and diligent work ethic to secure results for your business. Call (408) 441-7500 or email slgadmin@structurelaw.com to schedule your consultation with an experienced Silicon Valley corporate transactional attorney.