Hiring and retaining employees is critical to success in business. While successfully managing a workforce has many components to it, understanding the basic components of the employment relationship not only protects the company when hiring, but also helps to set the expectations for new and existing employees. Clearly articulating expectations – such as whether the employee is hired at-will or for a fixed term, identifying the main responsibilities of the employee in a clearly articulated job description, informing the employee on the processes and procedures involved in the review process and protecting the company's intellectual property assets – ensures the employer sets the stage for a successful employment relationship.
Should my Employee be At-will or Fixed Term?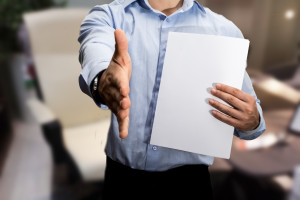 Employees can be hired as either an at-will or fixed-term employee. Unless otherwise specified in a written agreement, all employment in the State of California is "at will," meaning either the employer or the employee can terminate the relationship at any time with or without cause. While at-will employment gives employees more flexibility in controlling how long they continue to work with a particular company, at-will employment also grants businesses with a greater control in terminating employees. Businesses can fire at-will employees at any time, with or without cause. (Obviously, this is limited to instances in which the business is not committing discrimination.) This is true because no contractual obligation exists between the business and its at-will employee.