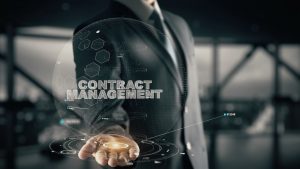 Technology is an integral part of our business in this fast-paced world. This is true no matter the size of your organization, especially in the Bay Area. Managing contracts efficiently and effectively can be a burdensome task, but a critical one. Contracts form the basis for almost every deal we do. They are inherently important. Nowadays, there is software for virtually almost any application, including contract management. Considering a system to manage your Bay Area contracts can help to streamline your business.
What is a Contract Management System?
Contract management can mean different things to different businesses. In the general sense, contract management is the process a company uses to create, negotiate, execute, and track contracts. A contract management system is an automated system that helps streamline various components of contract management. There are many Bay Area and national companies that offer various software to manage contracts. At the heart of these systems is the ability to use it as a repository for legacy and new contracts, increase the operational process of contract drafting, and automate as much of the process as possible.