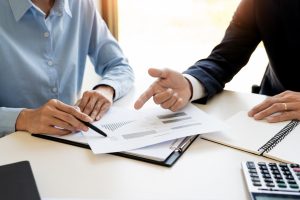 Capitalizing any new company can be a complicated matter. If too much equity is given away, founders can lose control of their own ideas and innovations. On the other hand, if not enough capital is raised, the business could be more likely to fail due to a lack of critical resources. Consult with an experienced California startup lawyer before structuring the capitalization of any new business.
What Is Dual Class of Share Structure?
One popular method of selling equity in the early phases of a business is to create two separate classes of shares of equity. A dual-class structure gives disproportionate voting control to one class of shareholders (usually "Class A" shareholders). Thus, founders can retain control of their companies by selling stock to a concentrated voting block of owners whose judgment is trusted. Other shares can be sold to Class B shareholders, who still provide the capital that is critical to a company's success, but whose voting rights are limited. This allows founders to retain control over the management and overall direction of the company.