Many people will say that your business is only as good as your best employees. In fact, you may have one or more top employees who are absolutely integral in building and maintaining the success of your company. While having talented employees is a benefit to any business owner, it also tends to draw the attention of your competitors.
Identify the most important employees.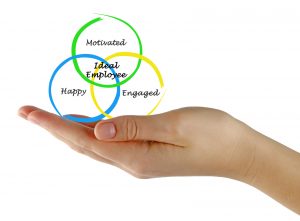 Your company may have some employees who could leave with only minimal interruptions to your business operations. On the other hand, there may be a select few whose absence may substantially harm your bottom line. Identify the top performers in your company through performance reviews and other tools and focus on keeping them satisfied. After all, your competitors will not be actively seeking your "benchwarmer" employees – they will be looking to take your Stephen Curry.