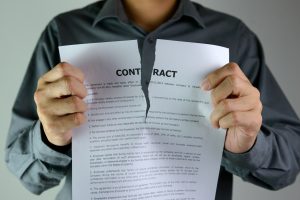 A breached contract can result in significant business losses. The amount of the contract may not reflect lost business, missed opportunities, and other financial losses that can seriously hurt your bottom line. Unfortunately, these losses are not adequately reflected by the value of the breached contract. In some cases, the contract actually specifies a value for breach – an estimate known as "liquidated damages." This pre-breach estimate rarely reflects the full value of your company's financial losses. This is why many companies seek punitive damages in addition to their specific losses under the contract. Punitive damages are designed to punish the defendant for misconduct in order to deter such conduct in the future. They are not, however, available in most breach of contract cases. Learn more about punitive damages – and when they might be available to help mitigate your losses under a breached contract.
Can You Get Punitive Damages for Intentional or Malicious Breach?
In California, punitive damages are only available in a breach of contract case if the defendant has also committed an intentional tort. This means that mere negligence, or a poor choice to breach the contract, will not justify punitive damages on its own.