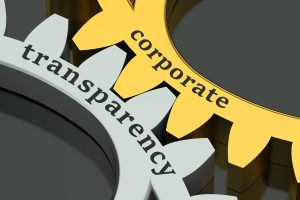 As of January 1, 2024, most current and newly formed corporate entities in California must file reports on their "beneficial ownership" with the Department of the Treasury's Financial Crimes Enforcement Network (FinCEN). These reporting rules were part of the Corporate Transparency Act (CTA), which itself was enacted by Congress as part of the 2021 Department of Defense authorization bill. The Los Angeles corporate law attorneys at Structure Law Group, LLP, can advise you on your company's obligation under the new rules and how to avoid potential regulatory issues with FinCEN.
New Requirements for Disclosing "Beneficial Owners" of Foreign and Domestic Companies
At its core, the CTA is an effort to enhance the Treasury Department's ability to identify and take legal action against potential money laundering activities. In adopting the CTA, Congress determined that many actors involved in illegal activities like terrorist and tax fraud used "shell" companies to conceal their identities and move their illegally obtained proceeds through the U.S. financial system undetected. Given that corporation law varies from state-to-state, there were no uniform national requirements for reporting the actual or "beneficial" owners of many corporate entities.