Owners of businesses with at least one employee should stay fully apprised of all federal and California state laws that relate to the treatment of employees. For example, there are various state and federal laws related to wage and hour matters, discrimination, and insurance and taxes. Laws can change and courts regularly issue new interpretations of existing laws.  Accordingly, it can be difficult for you to know whether you are truly in compliance with the most up-to-the-minute versions of employment laws. After all, your focus is on your business and not the latest court opinions. However, a skilled business attorney makes it their job to know new developments in any laws that would be applicable to your business and your employees.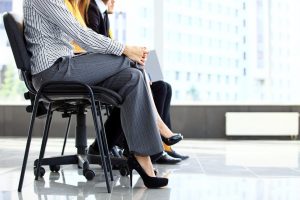 California Court Ruling on Employee Seating Requirements
Earlier this year, the California Supreme Court issued a decision on a class action case that involved an employer who forced its employees to stand during their work and subjected those employees to potential discipline for sitting down. This discipline occurred even though their job duties did not require standing. Even if some employees were not actually prohibited from sitting down during work hours, they were not provided with chairs, stools, or adequate seating by their employer. While employee seating may not seem like a hot-button issue to you, it is important to many employees who experience foot pain, back pain, or other ailments from standing for long hours unnecessarily.