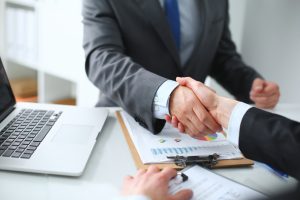 For many California businesses, initial public offerings are a thing of the past.  Founders of many startups now look to exit through acquisitions or asset sales. If you're considering a merger, acquisition, or asset sale, don't wait to prepare until you accept an offer. Properly preparing your company to minimize potential liability in a sale can take weeks or even months. Here are eight ways to prepare for an exit event in California:
Consult a Corporate Attorney Now
 An experienced corporate lawyer can help you clear the way for a smooth exit transaction.  Focusing on corporate housekeeping before you enter into negotiations with a potential buyer can help to create a compelling first impression, eliminate the distraction of legal concerns that need to be addressed during negotiations, and ultimately reduce your potential liability.