Many considerations go into deciding which legal entity to choose when starting a business. In some cases, as the business grows, it may even want to convert into a different entity type. For example, if it began as an LLC and the owner now plans on seeking angel investment, he/she may consider converting to a corporation. In these situations (formations or conversions), one critical factor to consider is meeting the formalities required for different legal entities.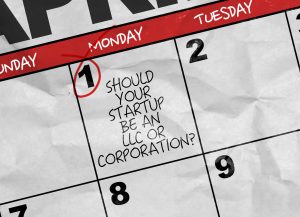 When a California business is considering converting its entity type, it should not do so without consulting with an experienced California corporate attorney. In addition to filing conversion documents, there are many internal factors that should be considered and discussed before transitioning (the company's management structure and capitalization structure, as well as any special voting considerations, are only a few examples).
Now, we will look at some of the similarities and the differences in formalities required for limited liability companies (LLCs) and corporations.