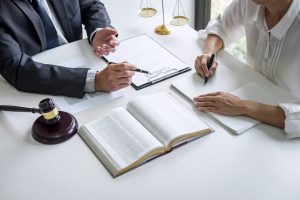 Sadly, it is not uncommon for litigants to abuse the discovery system in a civil lawsuit. Sometimes it is an attempt to make an opponent's legal fees too high to continue litigation. Other times, a party might be trying to drag out a lawsuit and force the opponent to settle rather than continue indefinitely. These tactics are especially common when a business knows that a competing business is undercapitalized and cannot afford litigation that is costly or lengthy. But business owners do not have to succumb to these tactics. Learn more about what an experienced litigator can do to protect your business throughout the discovery process.
What RFAs Do – And What It Costs to Prove Them
Requests for Admission (RFAs) are a specific type of discovery tool that can be very effective when used properly. An attorney submits RFAs to the opposing party. These are formed as questions that the answering party must either: 1) admit, 2) deny, 3) admit in part, 4) deny in part, or 5) explain why it is unable to answer.  It is also possible to object to the request entirely, but courts do not take kindly to gamesmanship in the discovery process. If the answering party fails to answer these questions, it is considered an admission that they are true. It might not come as a surprise to learn that parties sometimes lie on these questionnaires. When this happens, the asking party or "Propounding Party" has an opportunity to prove that the question should have been admitted as true. This can be done in many ways. Your attorney might, for example, hire a forensic investigator to review the other party's financial statements. You might find a former employee who can testify that the statement should have been admitted as true. Your attorney might even hire a private investigator to uncover evidence of the truth. However done, it almost always costs the Propounding Party money to prove that the RFA should have been admitted in the first place.