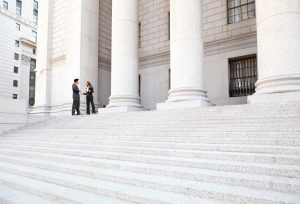 Courts across the United States have been impacted by the COVID-19 pandemic. With court closures, modifications of hours, countless restrictions, and case backlogs, courts (and litigants) have faced unique challenges.
As courts in California and across the country still face a significant backlog of cases due to the pandemic, many courts have embraced technology and are expected to continue using video and audio platforms and holding virtual hearings, depositions, and even trials in an attempt to improve public safety.
Below, we will talk about how the COVID-19 pandemic has changed California's Superior Courts.